Baltimore Office
100 West Road, Suite 202
Towson, MD 21204
Get Directions
(410) 832-3377
Fax: (443) 652-3783
[email protected]
The National Scoliosis Center in Baltimore, Maryland offers the same Rigo Cheneau brace made by Chief Orthotist Luke Stikeleather in our Fairfax, Virginia office, as well as EOS ultra low-dose imaging and patient support and care. Future plans include the addition of on-site Schroth Physical Therapy as provided at our Fairfax location.
The spark for this office began with the Beach family and their desire to bring Luke Stikeleather's expertise to their hometown. After traveling to Fairfax for many years for their daughter's treatment, they approached Stikeleather about opening a second office. With Luke already having so many patients from the Baltimore area, and close ties to area orthopedists, it seemed like a natural fit.
Michelle Koehler, Certified Orthotist
Michelle Koehler is a Certified Orthotist who has been providing exceptional orthotic care to patients in the Baltimore area for more than 25 years, specializing in scoliosis care since 2005. She is a member of the American Academy of Orthotists and Prosthetists Spinal Orthotics Society, and a contributor to the National Scoliosis Foundation and Setting Scoliosis Straight Foundation. Michelle is also the Vice President and Co-Founder of the Prosthetic Orthotic Association of Maryland (POAM). She studied at Northwestern University and was certified in orthotics by the American Board for Certification in Orthotics, Prosthetics, and Pedorthics in 2001.
Michelle believes the brace is just one aspect of treatment, and that higher rates of success can be found by also addressing the emotional and psychological needs of a scoliosis patient. She has a passion for guiding both the patient and their parents through any issues that may arise during treatment.
Taylor Danmyer, Orthotist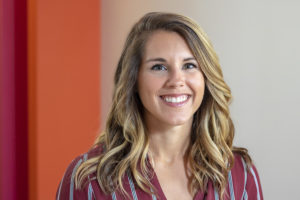 Taylor has been at NSC helping to make braces and interacting with patients since 2017. You will find her at both the Fairfax, VA and Baltimore, VA offices — assisting Luke with patients and working in the lab with them on their braces.
Taylor graduated from Messiah College with a Bachelors Degree in Early Childhood Education and a minor in Human Development and Family Science. A fun fact about Taylor, she was the varsity lacrosse goalie in college! After college, she worked as a Director of a grant funded After School Academy as well as a Medical Billing Specialist for a Surgical Spinal Monitoring Company.
Christen McAree, Orthotist Assistant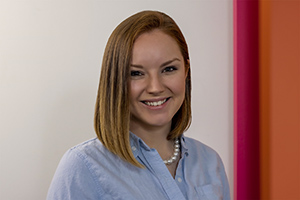 Christen is a graduate of Towson University, she combined her passion for the science of anatomy and physiology with her interest in acrobatics to earn her degree in Exercise Science. Christen is a former Level 8 gymnast who spent years training competitively. In addition, she coached gymnasts ranging in age from 8 months to adults for nine years. Since graduating and moving to Virginia, Christen says she looks forward to getting back to practicing aerial skills in her free time. As a former scoliosis patient herself, Christen brings a unique perspective and understanding of our patients to her work at the National Scoliosis Center.
Peter Niehaus, Orthotist Assistant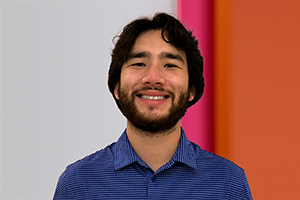 Peter is a graduate of the University of Florida with a Bachelor of Science degree in Biology. He plans to go to medical school after taking a gap year to study for the MCAT®. His interest in scoliosis stems from a family friend who was successfully treated at National Scoliosis Center. Peter is excited at the opportunity to gain clinical experience and learn more about orthotics and scoliosis.
Michele Beach, Office Manager

Michele Beach has been the Office Manager for the National Scoliosis Center in Baltimore since it opened its doors in 2017. She is licensed as a Respiratory Care Practitioner in the State of Maryland with over 20 years of medical care experience. In addition to her time spent in clinical settings, she has obtained experience with both patient education and care giver training. Michele supervises the Baltimore staff and works with the patients and their families to ensure the treatment process goes as smoothly as possible.
Michele has personal experience with scoliosis, as her daughter has been successfully treated with a Rigo Cheneau brace. She is empathetic toward parents who have difficulty finding definitive answers regarding scoliosis and the best treatment methods, as she was one of those frustrated parents until she visited Luke Stikeleather and the National Scoliosis Center in Fairfax, Va. It is her mission to help patients and their parents better understand the various treatment options and the benefits of the non-operative care.
Brent Beach, Chief Operations Officer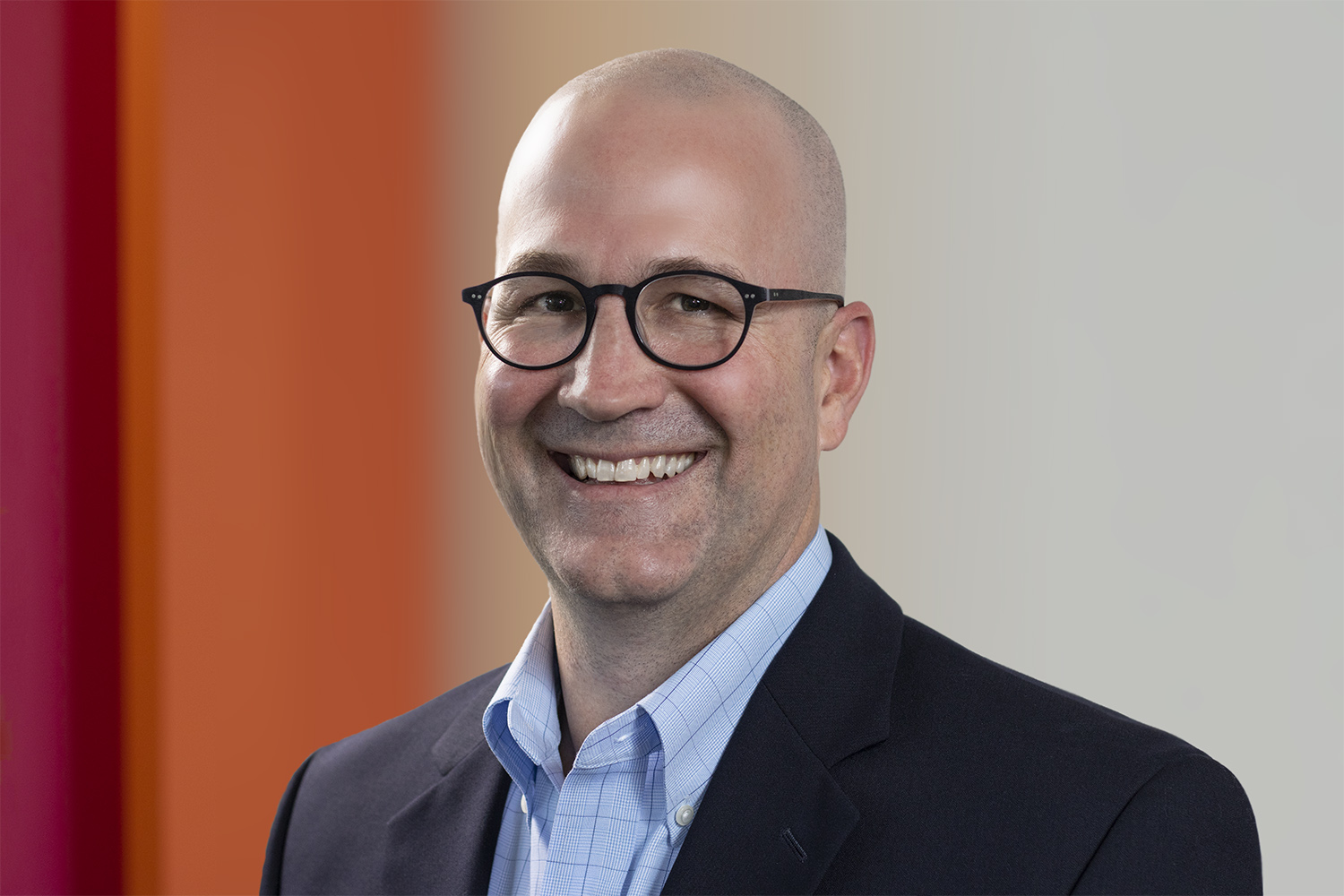 Brent is our Chief Operations Officer and brings a great deal of experience in project management, strategic planning, team management, organizational planning, and overall corporate improvement. At National Scoliosis Center, Brent's focus is to continue our mission of being a premier provider of non-operative treatment for scoliosis patients. Internally, you will find him working with our staff to develop efficient processes that allow the patient and their family to focus on their treatment plan. Externally, he is building collaborative relationships with physicians, health care professionals, and other organizations, as well as overseeing our marketing efforts, research contributions, and all areas of development.
Brent is a graduate of the US Naval Academy with an MBA from Loyola College in Maryland. He is certified as a Project Management Professional (PMP) by the Project Management Institute. His passion for our mission comes from observing the benefits of a full-service scoliosis facility when his daughter received treatment from Luke and the National Scoliosis Center.
Jennifer Tanner, Billing and Insurance Specialist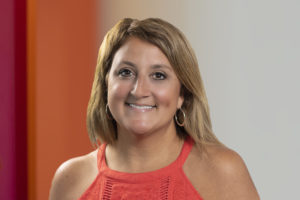 Jen is the Billing and Insurance Specialist for the National Scoliosis Center in Baltimore. With over 15 years of experience working in medical practices of various sizes, she provides extensive knowledge of health insurance policies and procedures. Her mission is to help patients and their families navigate the insurance claims process in a manner that maximizes their benefits. Jen studied business at Towson University.
Erin Price, Radiology Technologist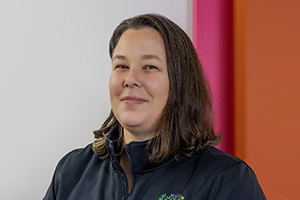 Erin is a Radiology Technologist for the National Scoliosis Center in Baltimore. She is licensed by the Maryland Board of Physicians with over 10 years of experience in the orthopedic field. She received training on the EOS Imaging System when it was first installed and has been providing high-definition imaging services to patients ever since our office opened.