Fairfax Office
3023 Hamaker Court, Suite LL50
Fairfax, VA 22031
Get Directions
(703) 849-8808
[email protected]
Note: If you email us and do not receive an email response within 48 hours, follow-up with a telephone call.
The National Scoliosis Center in Fairfax, Virginia is our headquarters—founded by Luke Stikeleather. This location offers the Rigo Cheneau brace, EOS ultra low-dose imaging, Schroth physical therapy and patient support.
Kristian Christensen, Certified Orthotist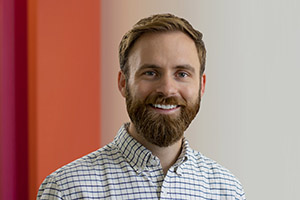 A certified orthotist, Kristian is committed to providing quality care and customized braces for children with scoliosis. He comes to NSC from Shriners Hospitals for Children in Salt Lake City, Utah, where he developed an interest in caring for patients with scoliosis. "Helping kids with scoliosis gives me energy and purpose," says Kristian.
Kristian earned a degree in genetics from Brigham Young University and spent seven years in New York City as a financial analyst before returning to his love for science and medicine. He completed his masters in orthotics and prosthetics at the University of Texas Southwestern in Dallas as well as residencies in Houston and Salt Lake City. He, his wife and three young children enjoy spending time together and visiting historical sites in the Washington, DC area.
Taylor Danmyer, Orthotist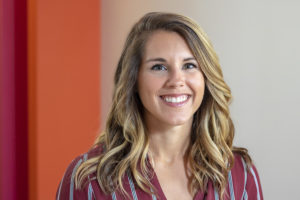 Taylor has been at NSC helping to make braces and interacting with patients since 2017. You will find her at both the Fairfax, VA and Baltimore, MD offices — assisting Luke with patients and working in the lab with them on their braces.
Taylor graduated from Messiah College with a Bachelors Degree in Early Childhood Education and a minor in Human Development and Family Science. A fun fact about Taylor, she was the varsity lacrosse goalie in college! After college, she worked as a Director of a grant funded After School Academy as well as a Medical Billing Specialist for a Surgical Spinal Monitoring Company.
Christen McAree, Orthotist Assistant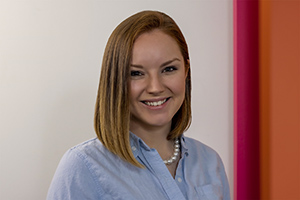 Christen is a graduate of Towson University, she combined her passion for the science of anatomy and physiology with her interest in acrobatics to earn her degree in Exercise Science. Christen is a former Level 8 gymnast who spent years training competitively. In addition, she coached gymnasts ranging in age from 8 months to adults for nine years. Since graduating and moving to Virginia, Christen says she looks forward to getting back to practicing aerial skills in her free time. As a former scoliosis patient herself, Christen brings a unique perspective and understanding of our patients to her work at the National Scoliosis Center.
Peter Niehaus, Orthotist Assistant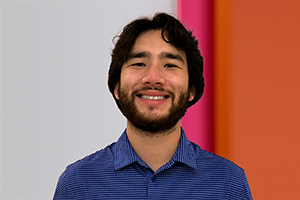 Peter is a graduate of the University of Florida with a Bachelor of Science degree in Biology. He plans to go to medical school after taking a gap year to study for the MCAT®. His interest in scoliosis stems from a family friend who was successfully treated at National Scoliosis Center. Peter is excited at the opportunity to gain clinical experience and learn more about orthotics and scoliosis.
Rebecca Nepivoda, Radiology Technologist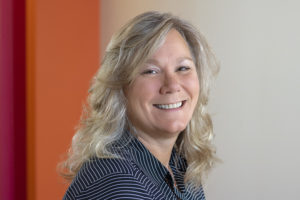 Becky is one of our Radiology Technologists. She is excited to be working with the EOS Imaging System, which enables her to provide high-definition imaging services with low-dose X-rays. Becky undergoes continuous training on the system to maximize its use, including training in 3D data and models. She is licensed by the Virginia Medical Board for our EOS Imaging System. Becky has over 15 years of experience in the orthopedic field.
Emalee Holmes, Radiology Technologist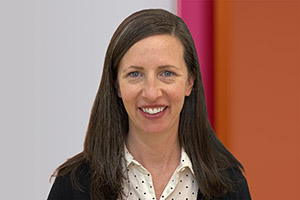 Emalee Holmes has been nationally certified as a radiology technologist since 2003. Her career began in X-ray and CT in South Florida. She also spent seven years in medical sales selling radiation protection and configuring X-ray rooms and equipment along the East Coast. Today, she is excited to share her expertise with us and is enthusiastic to be working with the EOS Imaging System. She loves that EOS is easy to work with, provides high-definition images, and offers low-dose radiation to patients.
Brent Beach, Chief Operations Officer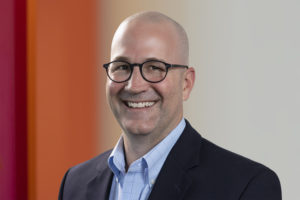 Brent is our Chief Operations Officer and brings a great deal of experience in project management, strategic planning, team management, organizational planning, and overall corporate improvement. At National Scoliosis Center, Brent's focus is to continue our mission of being a premier provider of non-operative treatment for scoliosis patients. Internally, you will find him working with our staff to develop efficient processes that allow the patient and their family to focus on their treatment plan. Externally, he is building collaborative relationships with physicians, health care professionals, and other organizations, as well as overseeing our marketing efforts, research contributions, and all areas of development.
Brent is a graduate of the US Naval Academy with an MBA from Loyola College in Maryland. He is certified as a Project Management Professional (PMP) by the Project Management Institute. His passion for our mission comes from observing the benefits of a full-service scoliosis facility when his daughter received treatment from Luke and the National Scoliosis Center.
Tricia Wiltse, Patient Care Coordinator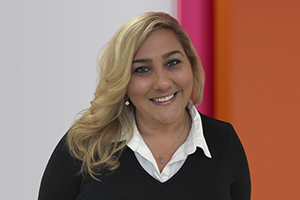 Tricia is our Patient Care Coordinator at NSC. She helps patients and their parents navigate the various treatment options and the benefits of the non-operative care. Tricia is a mother of four, has spent 22 years as a business owner/operator of a childcare facility in Fairfax County, and has four years of experience in the medical field managing medical offices. She is passionate about helping children and hopes to help make a difference in their lives.
Jennifer Tanner, Billing and Insurance Specialist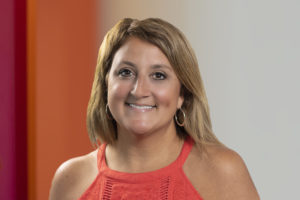 Jen Tanner is the Billing and Insurance Specialist for the National Scoliosis Center. With over 15 years of experience working in medical practices of various sizes, she provides extensive knowledge of health insurance policies and procedures. Her mission is to help patients and their families navigate the insurance claims process in a manner that maximizes their benefits. Jen studied business at Towson University.
Whittani Spinner, Front Desk Coordinator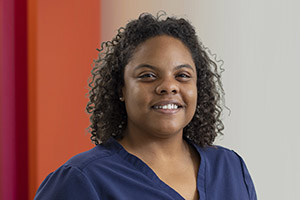 The voice you hear on the other end of the telephone is that of our Front Desk Coordinator Whittani. She welcomes patients, schedules appointments, and processes payments for office visits.