Shopping for tweens and teens can be a challenging proposition for any parent. The most meaningful gifts for your children – or anyone else for that matter – are those which convey that the recipient is truly seen and understood. Getting a diagnosis of scoliosis can be a challenging time for your son or daughter. Giving a gift that makes them feel extra-special and less alone can go a long way in making the experience a positive one for your child.
To help in that endeavor, we've put together a Gift Guide to introduce you to some fun gifts that can specifically benefit your favorite scoliosis patient. These items are sure to lift your child's spirits and help them feel empowered during the journey through treatment.
Alex and Ani Straight Forward Necklace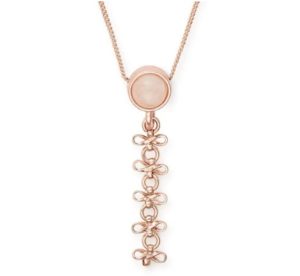 The beautiful Straight Forward Necklace by Alex and Ani is sure to be a hit with your daughter. It comes in a pretty feminine rose gold finish with a charm and infinity symbols on an adjustable chain. 20% of the proceeds will be donated to the Straightforward Scoliosis Foundation which helps to improve quality of life for individuals diagnosed with scoliosis.
Bent but Not Broken Coffee Mug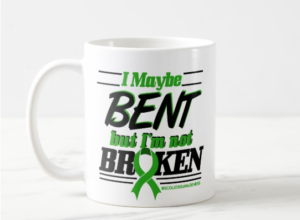 Having this Bent but Not Broken coffee mug from Zazzle will be a fun way for boys or girls to feel empowered while raising awareness and understanding of scoliosis. This bold green and black design is also available to be printed on a wide variety of cups, mugs, bowls, and water bottles. Get 15% off your purchase with the code NOVEMBERSHOP.
Braced by Alyson Gerber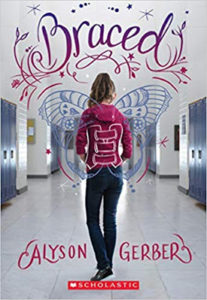 Braced, a perfect gift for a girl, is a new book by Alyson Gerber who wore a brace as a teen. It is a fictional story of teenager, Rachel Brooks, who starts the new school year excited for friendships, sports, and a new crush. She's devastated when she soon learns that the curve in her spine has worsened so that she will now have to wear a brace for 23 hours a day. Gerber shares insights into the physical and emotional challenges of scoliosis through Rachel's story.
Curvy Girls Gifts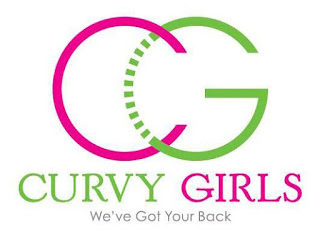 Curvy Girls is a network of peer led support groups whose mission is "to help reduce the emotional impact of scoliosis by empowering girls through mutual support and acceptance to become leaders, make healthy lifestyle choices and improve self-esteem". As such, the organization offers a variety of fun and useful gifts for scoliosis patients.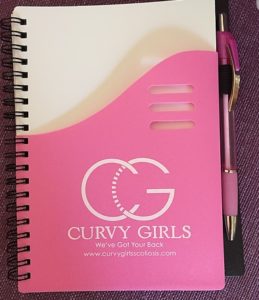 Journaling thoughts and feelings is proven to be an effective tool in reducing anxiety and depression among people of all ages. The Curvy Girls notebook is a bright pink spiral bound journal with blank pages waiting to be filled. Add a pack of colorful pens and you have a perfect gift for any young girl.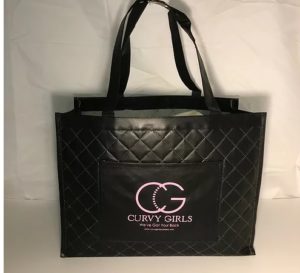 We all know that teenage girls have lots of items they consider "necessities"! This Curvy Girls tote (measuring 16"x12"x7″) is a fashionable accessory that can fit all of those items to include books, journals, and any little thing your daughter can't leave home without. The tote can even carry her brace!
Look for other gifts including books, bracelets, and t shirts for every member of the family at the Curvy Girls store.
Higgy Bears
For younger patients, the adorable Higgy Bears collection offers a special comforting friend for children to have with them during what can be a frightening time. Higgy Bears are stuffed animals who wear braces just like your child. Choose from eight different stuffed animals including bears, cats, elephants, and monkeys. Then choose from a huge variety of fabric patterns for the animal's brace. If your child has an 18 inch doll, there are even braces to fit those dolls as well. In addition, Higgy Bears donates their stuffed animals to children across the country.
Scoliosis Support Kids T-shirt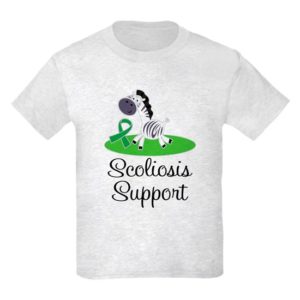 CafePress also offers options for younger patients by providing these Kids Scoliosis Support T-shirts. Featuring a cute zebra print and green awareness ribbon, they come in eight different colors and range in size from Youth XS to Youth XL.
Scoliosis Warrior Sweatshirt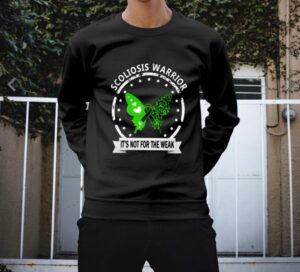 Boys and girls alike will find wearing this Scoliosis Warrior: It's Not for the Weak Crewneck sweatshirt to be an empowering way to spread awareness of scoliosis. The design can also be printed on t-shirts, tanks, mugs, and tote bags.
EmBraced In Comfort Undergarments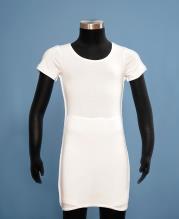 EmBraced in Comfort offers a wide variety of undergarments for scoliosis patients including this super soft tee. These are wonderful options to promote comfort and prevent chafing.
Spines: The Art of Scoliosis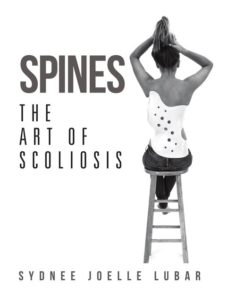 Sydnee Lubar, who was diagnosed with scoliosis at the age of twelve, uses her talent in photography to encourage fellow patients by creating this stunning book of photography. Featuring black and white photos along with stories of twenty-eight scoliosis patients, this book is sure to inspire your child's confidence and determination to overcome the challenges of this season. Proceeds from the sale will benefit the National Scoliosis Foundation to promote research and non-operative treatment methods.
The feelings and fears surrounding your child during the months of scoliosis treatment can be varied and intense. Offering a special gift that meets their unique needs during this season can go a long way in helping them to feel supported and understood. We hope this Gift Guide is helpful and we wish you and your child health and happiness in the coming holiday season.