Most newly diagnosed scoliosis patients are concerned about which clothing is best to wear over their brace. Patients quickly learn it is equally important to find comfortable garments to wear under the brace, undergarments that reduce skin irritation and keep them as cool as possible.
There are several factors to consider when selecting brace undergarments. Shirts, tees, or camisoles that tend to bunch up, and those with seams, may be pressed into the skin by the brace and lead to sores. As a result, shirts with some spandex or "stretch" are preferred over 100% cotton shirts. Most patients favor a moisture-wicking fabric that is soft and lightweight. After consulting with our patients, we've compiled a list of great options to help guide our clients as they shop.
Many scoliosis patients swear by the Embraced in Comfort line of tees, tanks, and camis which can be worn under any type of brace. These rayon/cotton blend t-shirts are super-soft and have a built-in underarm shield to reduce skin irritation. The fabric stretches so that the hemline is easy to pull under and fold over the bottom of the brace. The Embraced by Comfort garments come in a variety of colors and two different lengths.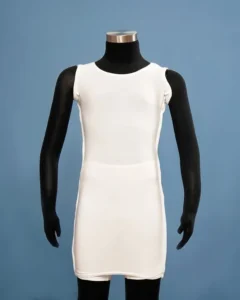 Many of our female patients recommend "shelf-bra" tanks. The trick is to wear the tank inside-out. The top of the brace is then tucked under the shelf-bra's fabric to keep it in place. We are always impressed by the creativity of our patients!
For tweens, this Junior's SO Favorite Cami from Kohl's has a scoop-neck with satin trim. It's made of jersey stretch fabric and has a great price point.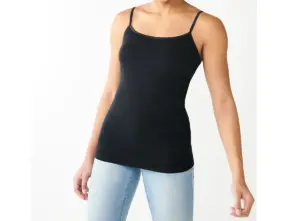 For older girls, Amazon carries the Emmalise Women's Built-in Bra Camisole which comes in a pack of three. It is offered in a variety of colors.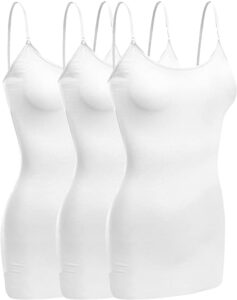 For young girls, these seamless tanks and camisoles ensure a smooth silhouette under the brace. Their snug fit reduces the chance that the garment will become bunched up by the end of the day.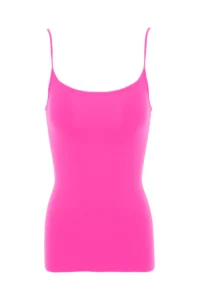 Brace Buddies is another supplier whose tees are very popular among our patients. They offer a variety of undergarments from body socks to tanks and tees that ensure patients will be cool and comfortable while wearing their brace. The versatile collection covers every body type and style. The body sock is a unique gender-neutral piece. It is an extra-long strapless tank made to be worn both under and over the brace. The under layer helps prevent chafing of the skin while the outer layer allows the patient to wear a variety of necklines while concealing the brace.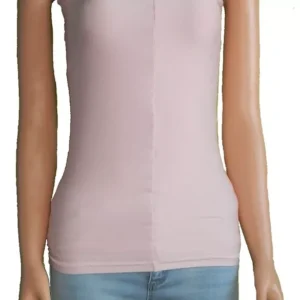 For boys, many common athletic brands offer perfectly suitable tees for brace wear. The key is to keep fabric type a priority – focusing on moisture-wicking material and seamless styles with a tight fit. Basic compression tees that many guys already have in their closets work well. These short sleeve tees from Under Armour are a good choice. Costco's 32 Degrees Cool Shirts are also popular.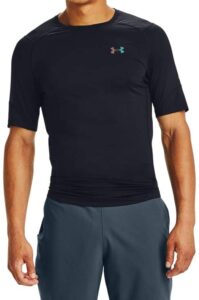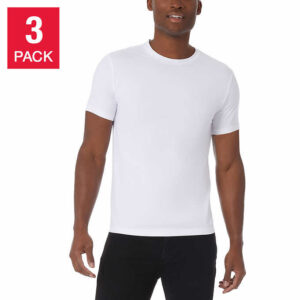 UPDATE: Here are two more options patients shared with us for girls, both are available on Amazon. First is the Kurve V-Neck Short Sleeve Seamless Top and the second is the MathCat Workout Shirt (short and long sleeve options).
Lastly, if you are one of our patients, we do have brace shirts available at our office when you come for your appointment. These special brace shirts are thin, seamless, soft, and stretchy. Our patient, Ava, likes to tie-dye her white shirts! Love this idea!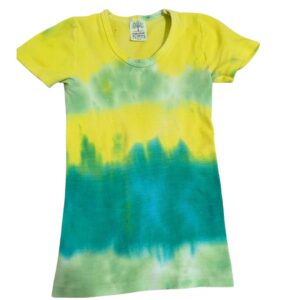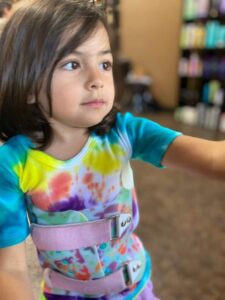 As with any type of clothing, individual preferences vary. Some brands and fits work well for one patient, but not for another. Be patient and willing to try a wide variety of tanks, tees, or body socks. Seek out advice from other patients and be sure to ask our staff any questions you might have. We're confident you'll find something that maximizes your comfort while wearing your brace.