Luke Stikeleather, Founder, President, and Chief Orthotist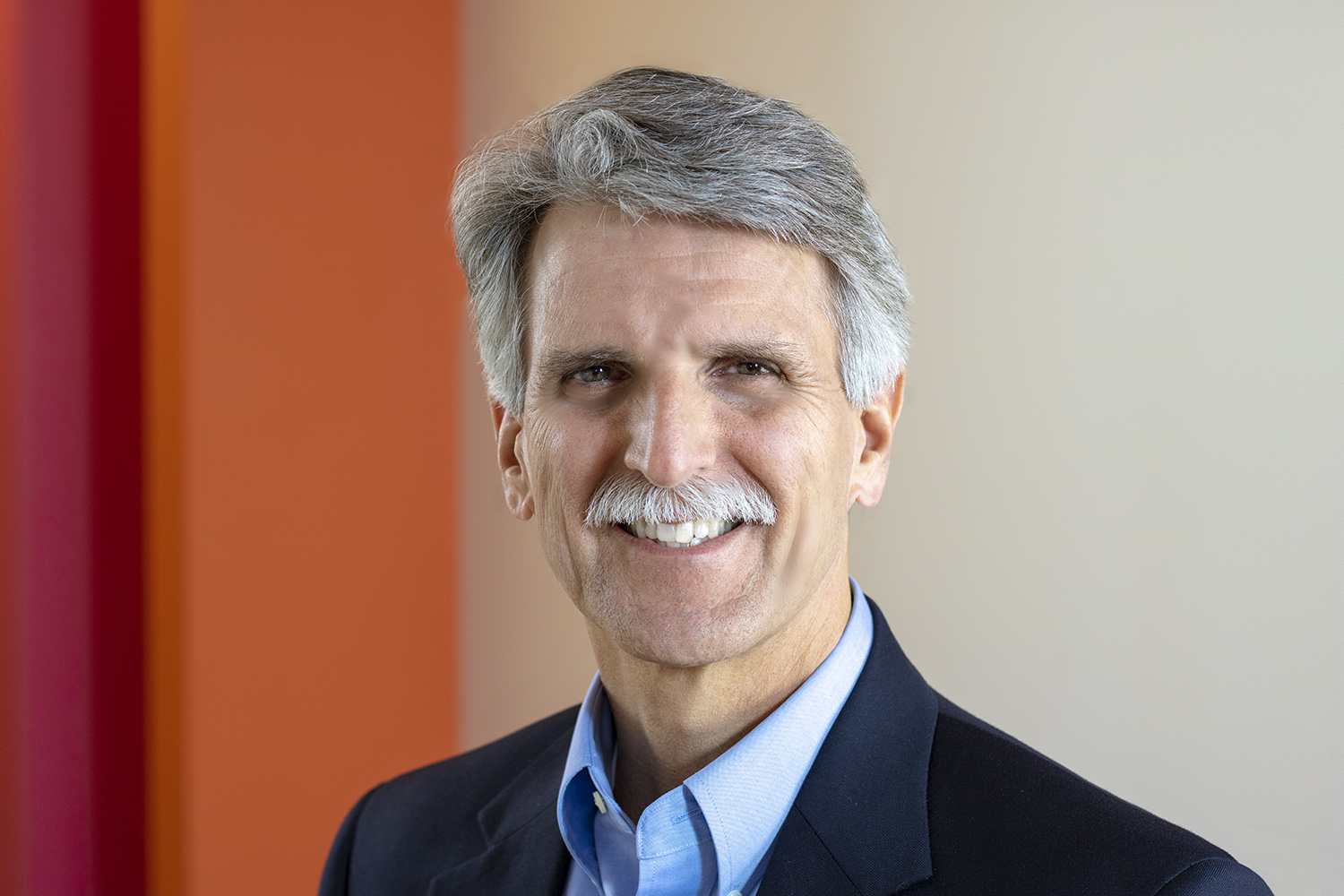 As Founder, President, and Chief Orthotist of the National Scoliosis Center (NSC), Luke serves patients from all over the United States and the world at both his Fairfax and Baltimore locations. Luke's passion is helping children with scoliosis, furthering treatment options, and participating in scoliosis research. He attends conferences, training, and support groups; always with an eye on improving the scoliosis journey for all.
A lifelong learner, Luke is always curious about finding the best way to treat patients with scoliosis. That's why when he learned of the success Dr. Jacques Cheneau and Dr. Manuel Rigo were having with the Rigo Cheneau brace, Luke decided to study with Dr. Cheneau and Dr. Rigo. In 2004, Luke became the first orthotist to introduce the Rigo Cheneau brace to North America and he has been using this brace for his patients ever since—making adjustments as technology has advanced and continuing his research on the best methods of treatment.
Visit Luke's full bio to learn more.
Kristian Christensen, Certified Prosthetist/Orthotist (CPO)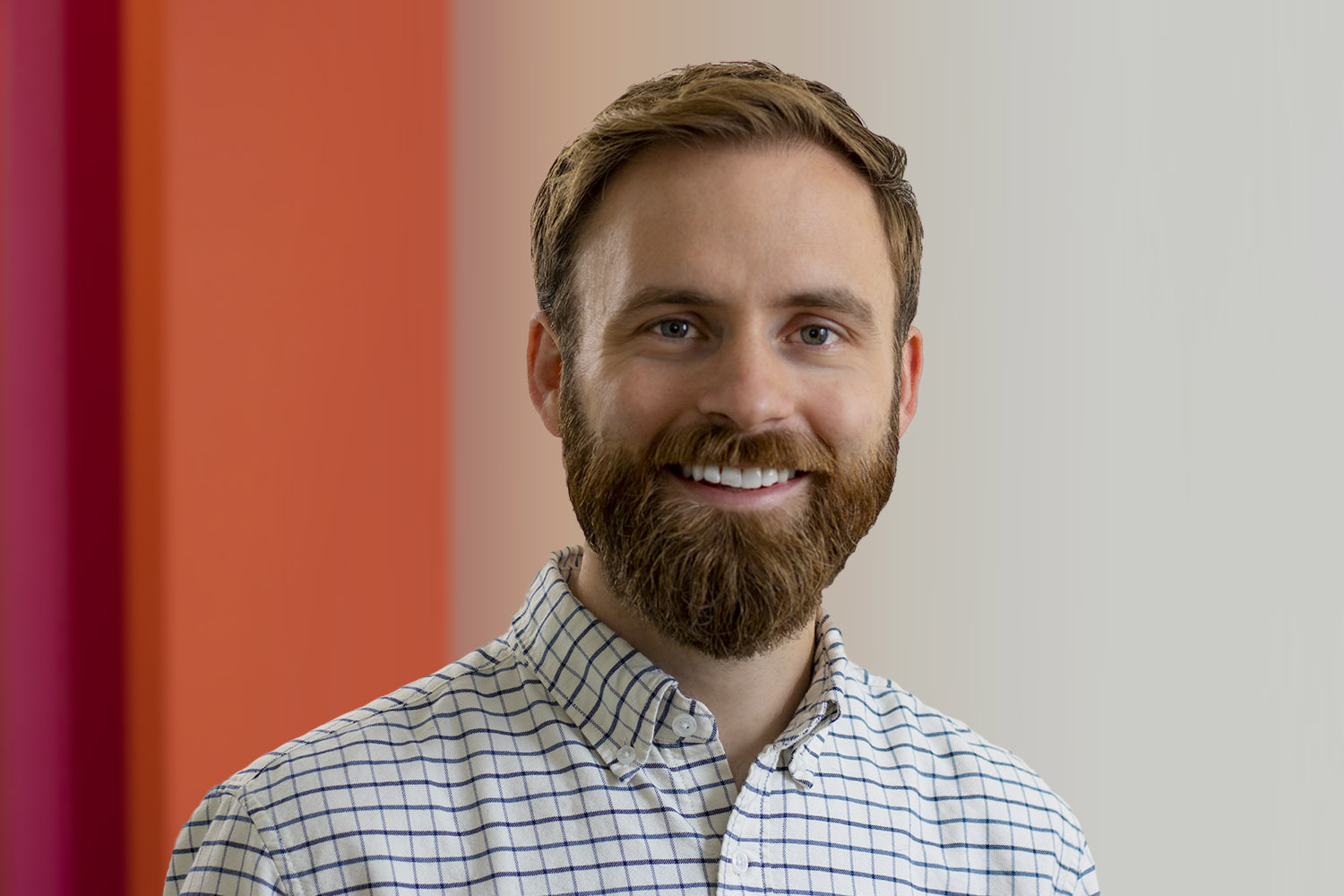 Kristian specializes in the treatment of pediatric scoliosis and spinal conditions. Using Rigo Cheneau principles, he custom designs, fabricates, and fits patients with braces at National Scoliosis Center's Fairfax and Baltimore offices.
He graduated with a Masters of Prosthetics and Orthotics (MPO) from UT Southwestern in Dallas, Texas. As a Certified Prosthetist/Orthotist, he worked in several pediatric centers, including Texas Children's Hospital in Houston, Texas, and Shriners Hospitals for Children in Salt Lake City, Utah.
Kristian has expanded his scoliosis knowledge by participating in events and training led by the world's leading scoliosis experts. He participated in the BUFA hands-on Cheneau-brace workshop taught by Dr. Manuel Rigo, multiple International Society on Scoliosis Orthopaedic and Rehabilitation Treatment (SOSORT) conferences, and the Scoliosis Research Society seminar. Currently, he is enrolled in the ISICO Master program which focuses on the principles and practice of scoliosis conservative treatment. He is also an active member of SOSORT.
Kristian also believes that educating others is an important piece of scoliosis patient care. To that end, he helps train our orthotist assistants, has been a guest instructor at the International Institute of Orthotics and Prosthetics in Tampa, Florida, has been featured on ABC7's Good Morning Washington and spreads scoliosis awareness to parent groups like Moms In Motion.
Walter Ramos, Licensed Orthotist and Physical Therapist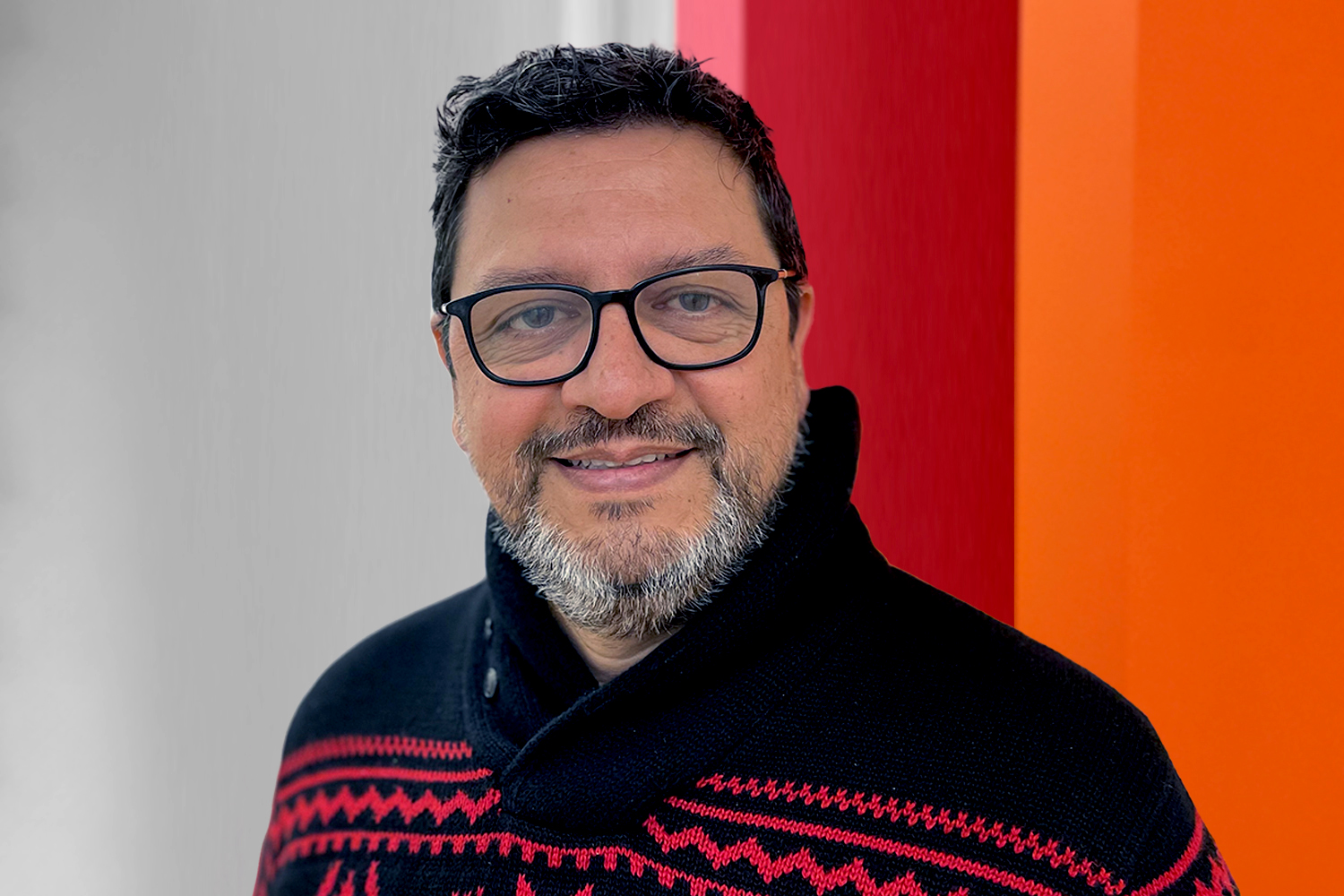 Walter brings a diverse background and a plethora of knowledge to our team, having worked with orthotics and prosthetics since he was 14 years old. In fact, he is part of a very small group of professionals (approximately 10 in the world) with a dual discipline as an orthotist and a physical therapist trained in scoliosis-specific exercises (PSSE).
Born in Bogota, Colombia, Walter was introduced to orthotics at his father's company, Articulos Orthopedicos. He earned a degree in Orthotics and Prosthetics from Northwestern University in Chicago, completed two residencies in Chicago at Scheck & Siress Prosthetics, Inc., and then he became the Lead Orthotist of a scoliosis clinic at the University of Chicago. He has also gained experience while working for Hanger Clinic and managing scoliosis clinics in both Florida and Texas.
Walter is active in the scoliosis community. He has attended both the SRS and SOSORT annual meetings to learn more about innovative technologies, evidence-based, non-operative treatment of scoliosis, and the Rigo concepts.
Walter initially came to visit and learn about National Scoliosis Center, but ultimately decided to join the team after seeing the way we care for patients and their families.
Michelle Koehler, Certified Orthotist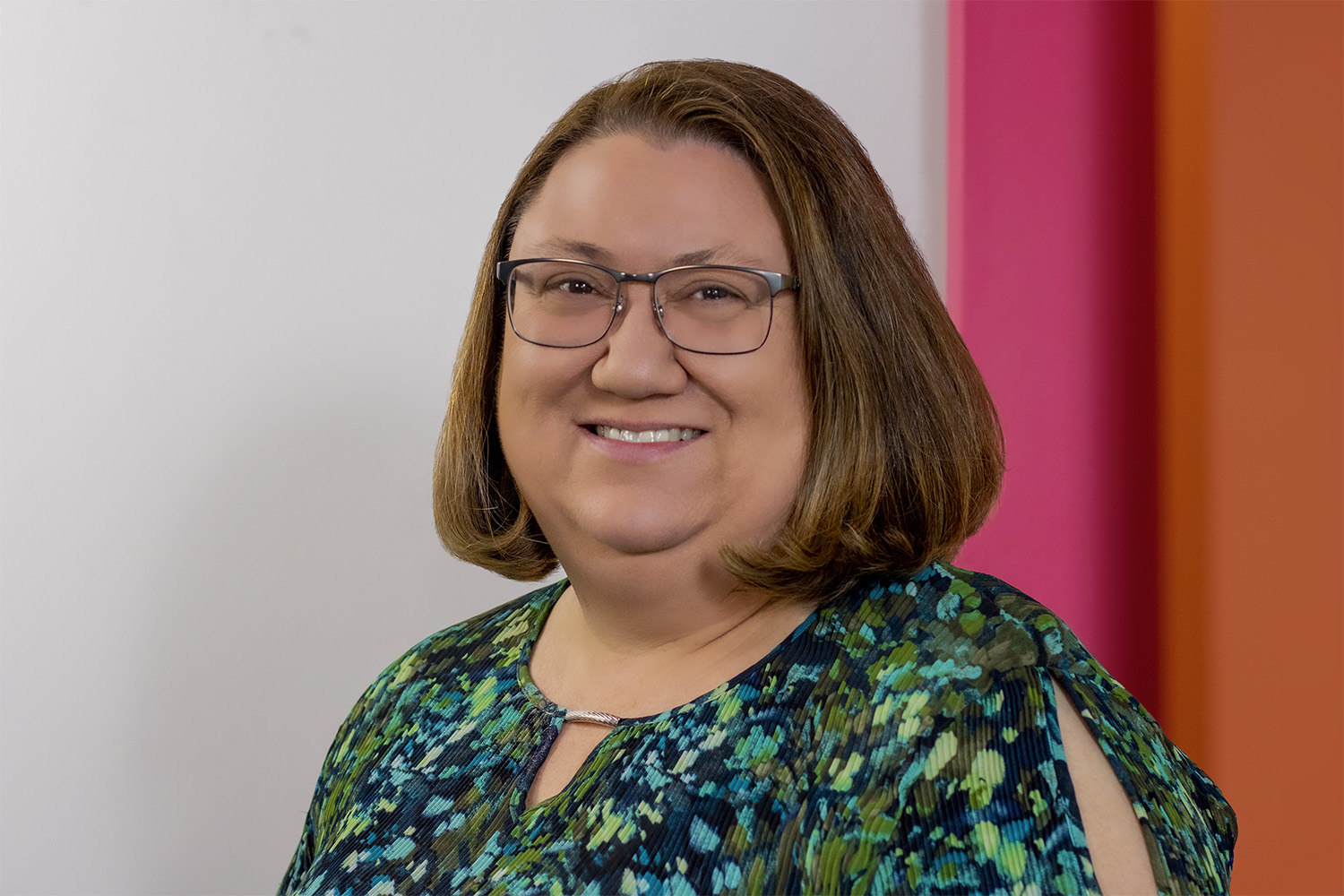 Michelle Koehler is a Certified Orthotist who has been providing exceptional orthotic care to patients in the Baltimore area for more than 25 years, specializing in scoliosis care since 2005. She is a member of the American Academy of Orthotists and Prosthetists Spinal Orthotics Society, and a contributor to the National Scoliosis Foundation and Setting Scoliosis Straight Foundation. Michelle is also the Vice President and Co-Founder of the Prosthetic Orthotic Association of Maryland (POAM). She studied at Northwestern University and was certified in orthotics by the American Board for Certification in Orthotics, Prosthetics, and Pedorthics in 2001.
Michelle believes the brace is just one aspect of treatment, and that higher rates of success can be found by also addressing the emotional and psychological needs of a scoliosis patient. She has a passion for guiding both the patient and their parents through any issues that may arise during treatment.
Mary Kate Gedro, Certified Orthotist
Mary Kate is an ABC Certified Orthotist with an undergraduate degree from the College of William and Mary in Williamsburg, VA. She received a post-graduate certification in Orthotics from the Newington Certificate Program at the Newington Children's Hospital (in conjunction with the University of Connecticut.) Following completion of her Orthotics residency at the Connecticut Children's Medical Center in Hartford, CT she moved to Rochester, New York where she was instrumental in developing the pediatric orthotics program at the University of Rochester Medical Center and Strong Memorial Hospital.
Mary Kate is a long-time advocate of the positive impact of movement and physical activity for all ages and abilities. Optimal spinal alignment plays a major role in enjoying sports, dance, and the great outdoors. She says "What we as orthotists observe, understand, and improve today for someone with scoliosis has lifelong implications, and this forward-thinking is what I believe makes National Scoliosis Center extraordinary."
Taylor Danmyer, Orthotist Assistant II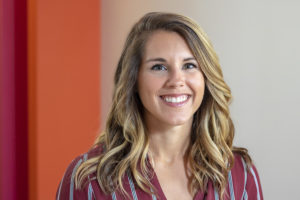 Taylor has been making braces and interacting with patients at NSC since 2017. She has worked at both the Fairfax, VA and Baltimore, MD offices; however, currently, she is only working at the Baltimore office. She enjoys assisting Luke with patients and working in the lab with them on their braces.
Taylor graduated from Messiah College with a Bachelors's Degree in Early Childhood Education and a minor in Human Development and Family Science. A fun fact about Taylor, she was the varsity lacrosse goalie in college! After college, she worked as a Director of a grant-funded After School Academy as well as a Medical Billing Specialist for a Surgical Spinal Monitoring Company.
Heather Merryman, Orthotist Assistant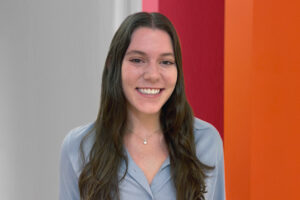 Heather is a 2022 graduate of The George Washington University with a degree in Biology and a minor in Criminal Justice. After her junior year of college, Heather spent her summer interning with us and loved it. We are thrilled that she accepted our job offer to come back and assist with patient care and support, brace fabrication, and overall lab operations. She is eager to learn all she can about making braces and providing patient care to those with scoliosis.
Fun fact: Heather played D1 volleyball all four years in college.
Carina Garcia, Orthotist Assistant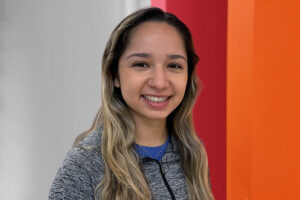 Carina recently graduated with a master's degree in Forensic Science from George Mason University and before that a Bachelor of Science in Neuroscience from The College of William and Mary. Today, she is an orthotist assistant gaining clinical experience while she prepares to go to medical school in the future. She was intrigued by the opportunity to work at National Scoliosis Center because both her mom and sister have scoliosis. Her mom needed spinal fusion surgery while her sister was successfully treated with bracing. Carina says, "working with the team at National Scoliosis Center is a great opportunity for me to witness excellent patient care and non-operative treatment of scoliosis. I love watching the team not only mold science and art in creating custom, unique braces for each patient but also taking the time to understand and listen to each patient."
Dave Page, Orthotics Technician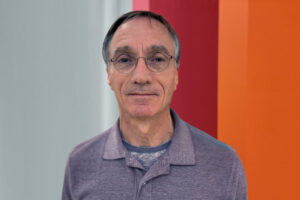 As our Orthotics Technician, Dave works on physical modifications to braces as directed by the Certified Orthotists. He also designs, builds, and enhances the equipment and structures in our office so the team can work more efficiently and effectively. He is a master carpenter from New Zealand who loves fixing and improving things. We were first introduced to Dave through his son, Ian, a former intern. After asking Dave to help out with one project, we found his talents invaluable and invited him to join the team. Dave enjoys the atmosphere of National Scoliosis Center, "the atmosphere is nice, appreciative, and positive."
Fun Fact: His hobbies include working on vintage cars, motorbikes, watches, and more.
Rebecca Nepivoda, Radiology Technologist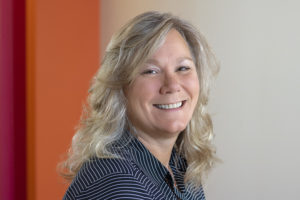 Becky is one of our Radiology Technologists. She is excited to be working with the EOS Imaging System, which enables her to provide high-definition imaging services with low-dose X-rays. Becky undergoes continuous training on the system to maximize its use, including training in 3D data and models. She is licensed by the Virginia Medical Board for our EOS Imaging System. Becky has over 15 years of experience in the orthopedic field.
Emalee Holmes, Radiology Technologist & Patient Care Coordinator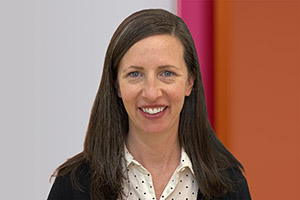 Emalee Holmes wears two hats in our office – she is both a Radiology Technologist and a Patient Care Coordinator. As a radiology technologist, she works with our EOS Imaging System to provide high-definition images using low-dose radiation to patients. As one of our patient care coordinators, she helps patients and their parents navigate the various treatment options and the benefits of non-operative care.
Nationally certified as a radiology technologist since 2003, Emalee began her career in X-ray and CT in South Florida. She also spent seven years in medical sales selling radiation protection and configuring X-ray rooms and equipment along the East Coast. Today, she is excited to be bringing her expertise to National Scoliosis Center as well as working with patients and providing compassionate care.
Michele Beach, Office Manager

Michele Beach has been the Office Manager for the National Scoliosis Center in Baltimore since it opened its doors in 2017. She is licensed as a Respiratory Care Practitioner in the State of Maryland with over 20 years of medical care experience. In addition to her time spent in clinical settings, she has obtained experience with both patient education and caregiver training. Michele supervises the Baltimore staff and works with the patients and their families to ensure the treatment process goes as smoothly as possible.
Michele has personal experience with scoliosis, as her daughter has been successfully treated with a Rigo Cheneau brace. She is empathetic toward parents who have difficulty finding definitive answers regarding scoliosis and the best treatment methods, as she was one of those frustrated parents until she visited Luke Stikeleather and the National Scoliosis Center in Fairfax, Va. It is her mission to help patients and their parents better understand the various treatment options and the benefits of non-operative care.
Brent Beach, Chief Operations Officer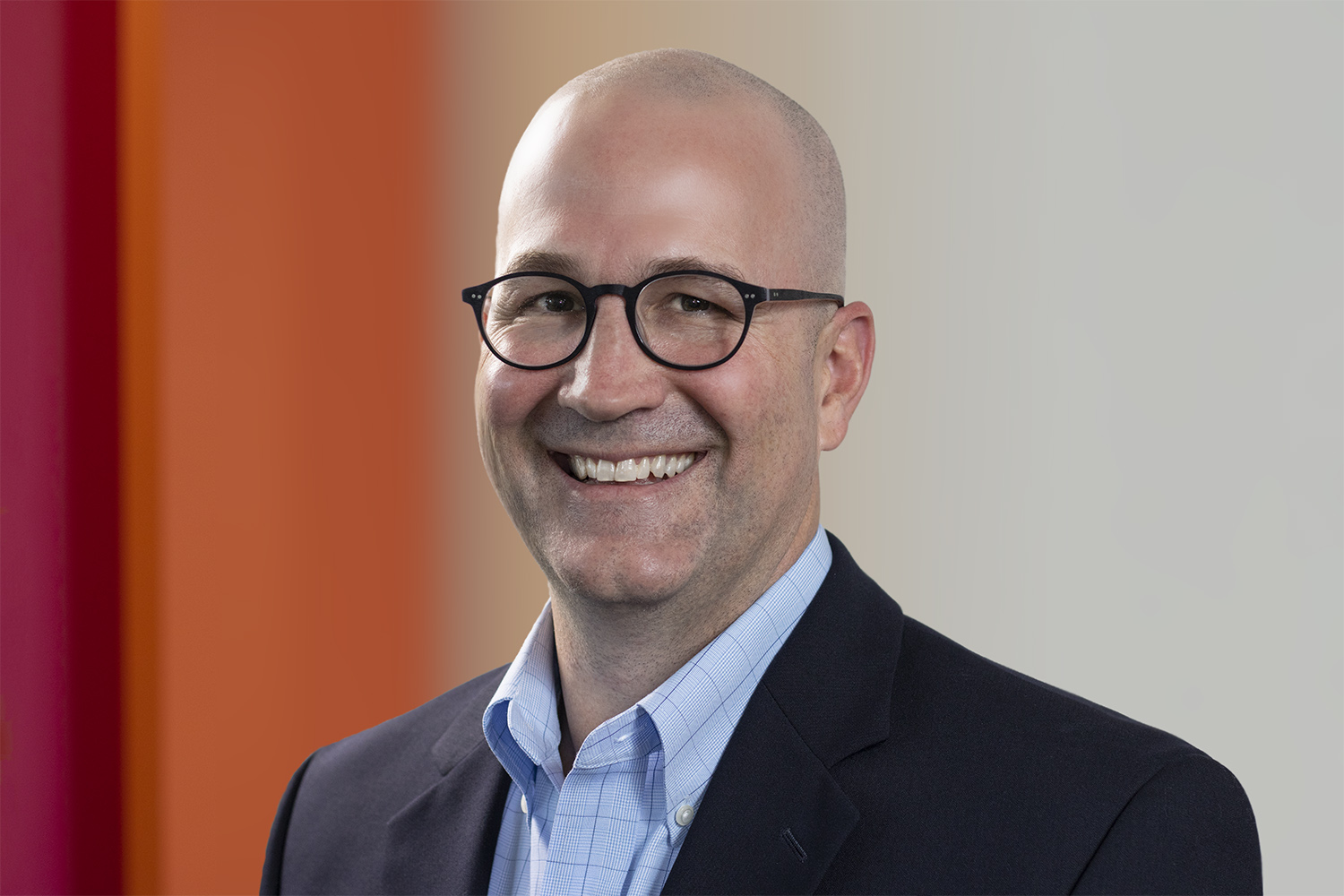 Brent is our Chief Operations Officer and brings a great deal of experience in project management, strategic planning, team management, organizational planning, and overall corporate improvement. At National Scoliosis Center, Brent's focus is to continue our mission of being a premier provider of non-operative treatment for scoliosis patients. Internally, you will find him working with our staff to develop efficient processes that allow the patient and their family to focus on their treatment plan. Externally, he is building collaborative relationships with physicians, healthcare professionals, and other organizations, as well as overseeing our marketing efforts, research contributions, and all areas of development.
Brent is a graduate of the US Naval Academy with an MBA from Loyola College in Maryland. He is certified as a Project Management Professional (PMP) by the Project Management Institute. His passion for our mission comes from observing the benefits of a full-service scoliosis facility when his daughter received treatment from Luke and the National Scoliosis Center.
Meghan O'Brien, Patient Care Coordinator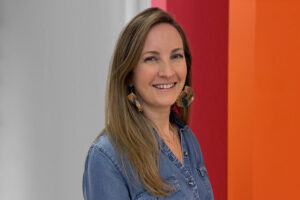 Meghan O'Brien is one of our Patient Care Coordinators. She graduated from the College of Saint Elizabeth with a Bachelor's Degree in psychology. She is an active-duty military spouse with three children and has personal experience with scoliosis, as her daughter (Annie) is currently being treated with the Rigo Cheneau brace. She helps patients and their parents navigate the various treatment options and the benefits of non-operative care.
Laures Merryman, Front Desk/Patient Care Coordinator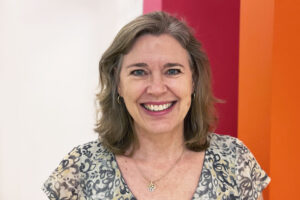 Laures is our Front Desk/Patient Care Coordinator at our Fairfax, Virginia office. She has a background in education and office work. She is excited to be working here and helping those with scoliosis.
Fun fact: Laures was recruited by her daughters, Heather (Orthotist Assistant) and Brooke (a former intern who is currently going to school to become an O&P).
Marilyn Lorence, Front Desk/Patient Care Coordinator
Marilyn is one of our Front Desk/Patient Care Coordinators at our Fairfax, Virginia office. She has a background in education and catering. She enjoys working with patients and their families and being part of the team at NSC.
Lori Ciociola, Front Desk/Patient Care Coordinator

Lori is our Front Desk/Patient Care Coordinator at our Baltimore, Maryland office. She has a background in education (as a former middle school teacher) and caring for children. She is a people person and loves getting to know patients and their families.
Jennifer Tanner, Billing and Insurance Specialist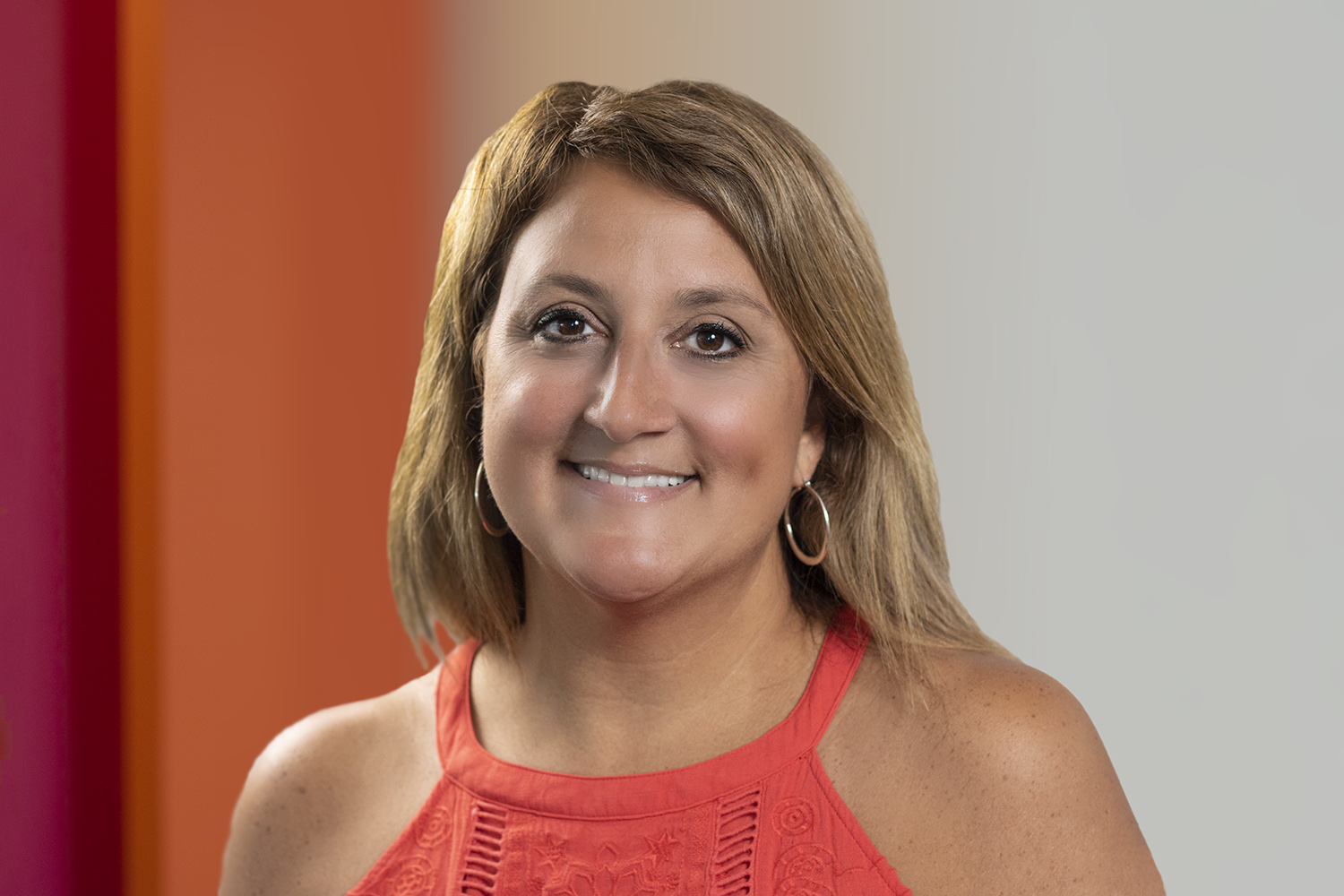 Jen is the Billing and Insurance Specialist for the National Scoliosis Center in Baltimore. With over 15 years of experience working in medical practices of various sizes, she provides extensive knowledge of health insurance policies and procedures. Her mission is to help patients and their families navigate the insurance claims process in a manner that maximizes their benefits. Jen studied business at Towson University.
Jackson, Scoliosis Support Dog In Training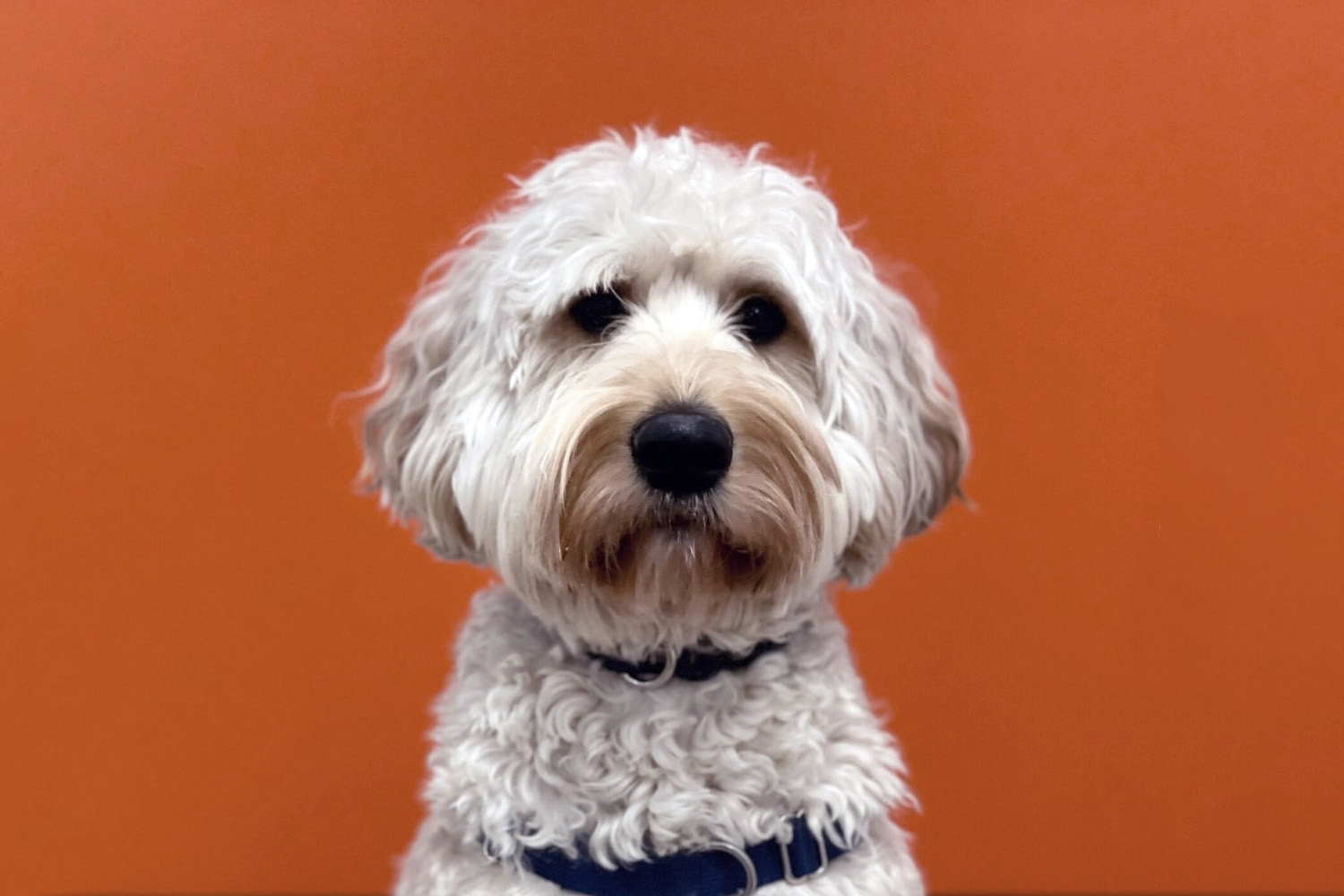 Jackson is a frequent visitor to National Scoliosis Center's office in Baltimore. He has a big heart, is eager to please, and loves people – especially all of our patients. His goal is to be the best scoliosis support dog ever.