Our Treatment Program for Scoliosis
The Rigo Cheneau Brace is our brace of choice because over 35 years of experience have proven to us that it outperforms other braces—see evidence-based results—and 90% of our patients have had successful treatment. In addition to bracing, many of our patients do Schroth Physical Therapy throughout treatment.
Below is the appointment schedule that most patients follow at the National Scoliosis Center when using the Rigo Cheneau brace. The key to successful treatment is good brace wearing compliance (typically 21-23 hours per day) and following the appointment schedule.
Step 1: Initial Evaluation/Scanning
At this appointment, X-rays are reviewed (X-rays are either taken at our facility using our low-dose EOS X-ray machine or the patient brings previous X-rays to the appointment). After we review the X-rays, we take measurements and scans. Patients will need to wear a tight-fitting shirt (body socks can be provided if needed) and the appropriate clothing. Then, we get to work on preparing a custom-made brace. We also address the concerns of our patients and provide information on scoliosis.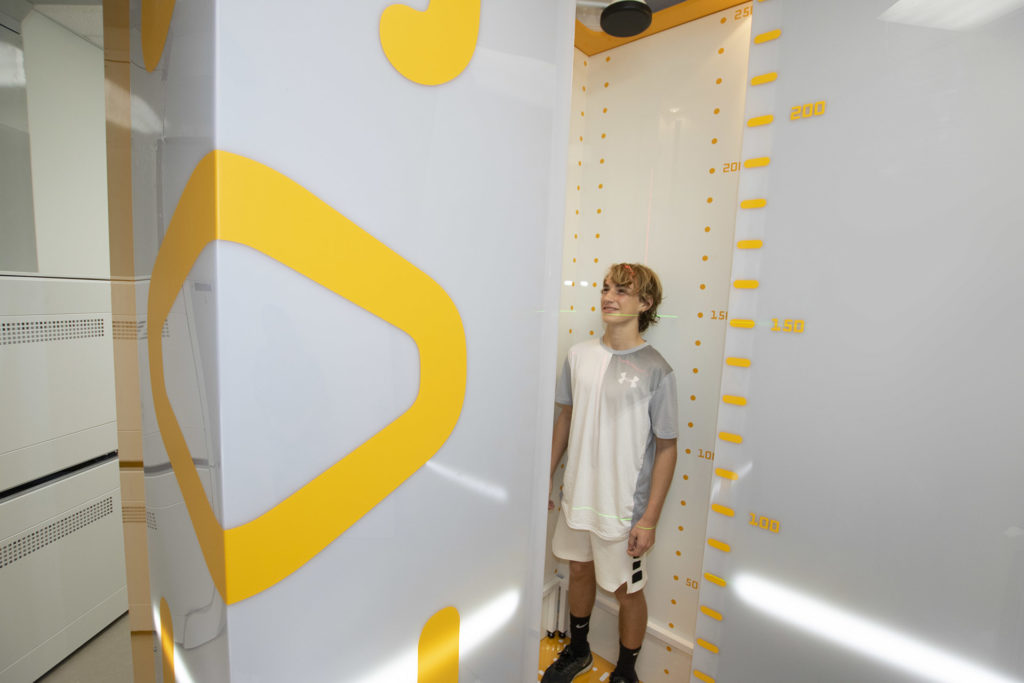 ---
Step 2: Fitting of the Brace
Timing: 2 weeks after Step 1
This is a longer appointment because we want to make sure each brace feels and fits right. In some cases, patients can help with the final process of forming the brace (as seen in picture). Patients are asked to put on their brace many times. The first time our patients wear the brace, it may look and feel weird, but we aim to make it as comfortable as possible. We offer support suggestions, clothing advice, books and more.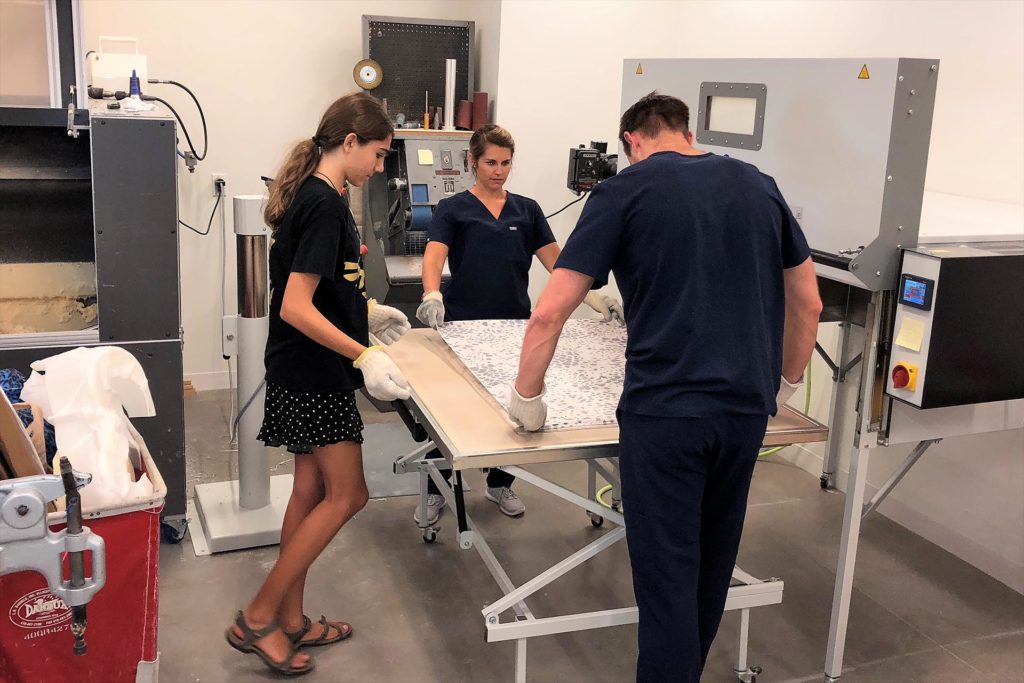 ---
Step 3: First follow-up
Timing: 2 weeks after Step 2
At this appointment, our patients usually can tell us if something doesn't feel right—brace adjustments are made and straps are usually tightened.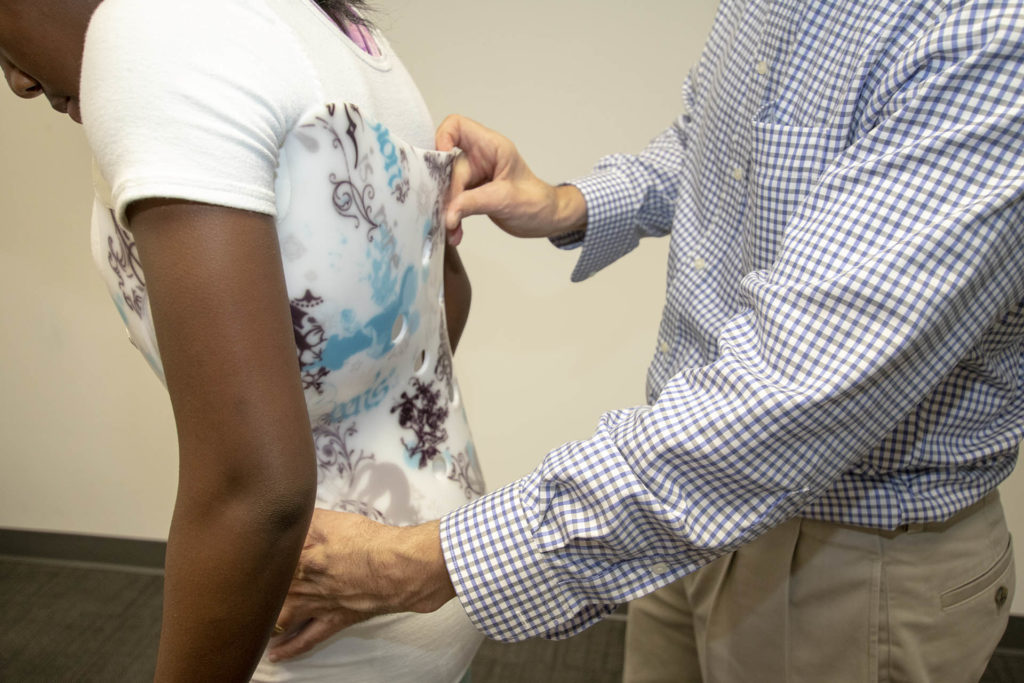 ---
Step 4: First X-ray in the Brace
Timing: 1-2 weeks after Step 3
X-rays can be done at our facility or a place of your choice. Our facility offers EOS low-dose imaging. The brace should have been worn at least five consecutive hours prior to the X-ray or through the night if the appointment is in the early morning. Evaluations and adjustments are made to the brace based on the X-rays.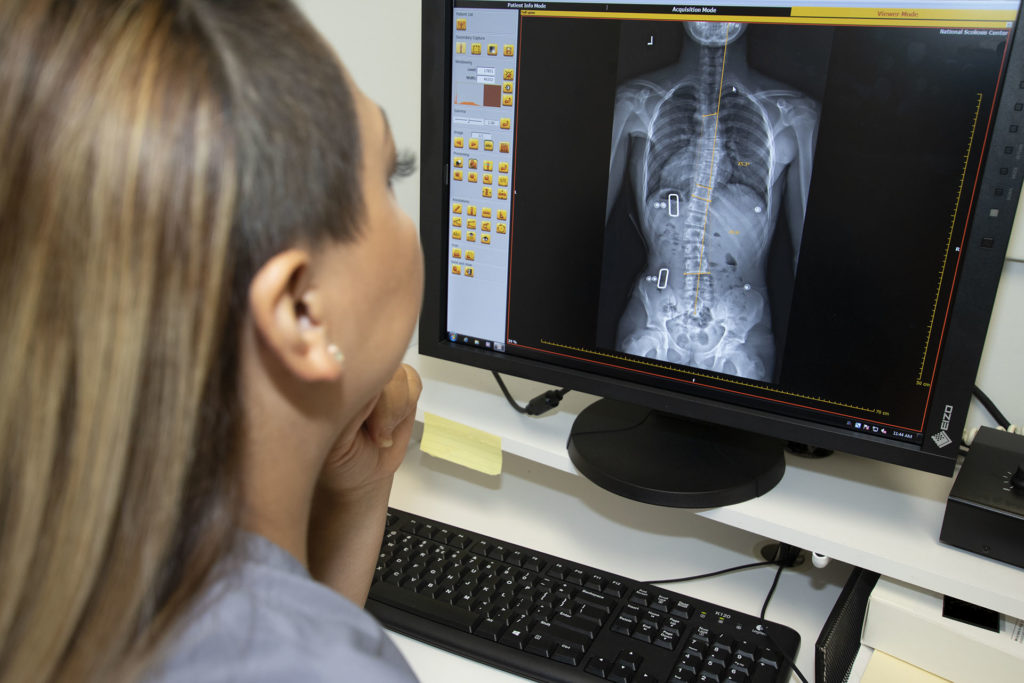 ---
Step 5: Follow-up Appointments
Timing: Every 4-6 Months
Patient growth, brace fit and use must be monitored. This will usually be the same interval for follow-up with the orthopedist. The brace is designed to last the growth of two inches or a ten-pound weight gain.