The Johns Hopkins University Department of Pediatric Orthopaedics is conducting a clinical study offering a novel treatment for scoliosis in young people using a medication named Dysport.
Administered as two doses four months apart, Dysport works by relaxing specific muscles in the back around the scoliosis curve, allowing the spine to become more flexible. This aids the brace in preventing curve progression and may even promote brace-guided curve correction during growth. Experts at Johns Hopkins believe that Dysport could help reduce the number of scoliosis patients that eventually require surgery. Dysport has been approved for use in children in the United States. Around 25 young people with scoliosis are already enrolled in this study and have received Dysport, and Johns Hopkins is aiming to enroll 65 more over the next year.
If you or your child have Adolescent Idiopathic Scoliosis and are interested in participating in the Dysport trial, please visit this link for more information and how to sign up.
More about the team of experts leading the study: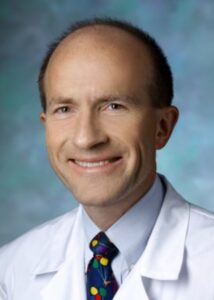 Paul D. Sponseller, MD, MBA
Dr. Sponseller serves as the Chief of the Division of Pediatric Orthopaedics and has worked at the Johns Hopkins Children's Center for more than 30 years. He is a world-renowned expert on the management of scoliosis. Dr. Sponseller is the Deputy Editor for pediatrics for The Journal of Bone and Joint Surgery and past President of the Scoliosis Research Society. He has served on the Board of Directors of the Pediatric Orthopaedic Society of North American (POSNA). Dr. Sponseller has been honored on several occasions for his excellence in research. He has published over 300 scientific papers and has written or contributed to numerous books, book chapters, and articles.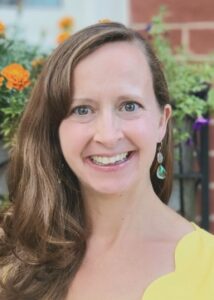 Kristen Venuti, Pediatric Nurse Practitioner
Kristen has been a Hopkins pediatric nurse for over 20 years. Her area of clinical expertise is in the non-operative care of children with spinal curvature conditions. She sees patients at the Johns Hopkins Greenspring Station office, as well as at the main medical campus outpatient center. Kristen is specifically interested in education for the early detection of scoliosis in young people and supporting the journey of those children undergoing scoliosis treatment.