One of the most anxiety producing questions young women ask themselves when they are diagnosed with scoliosis is "What will I wear?" To be sure, this is a universal question among most pre-adolescents and adolescent girls who are at an age when they want to fit in and be sure they are on trend with the same fashions their friends are wearing. The prospect of having to cover a brace makes the issue even more daunting for young women with scoliosis.
The good news is that wearing a brace doesn't have to limit your daughter's creativity or style especially in the fall and winter months. Girls diagnosed with scoliosis can still shop at their favorite retailers and will be able to find pieces that are both comfortable and stylish enough for wearing at school, home, or out with friends.
Here are some tips and a look at some pieces that will allow your girl to show off her own individual style with confidence and comfort this season.
EmBraced In Comfort Cami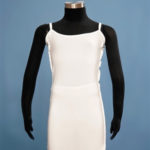 Many scoliosis patients swear by the EmBraced in Comfort line of tees, tanks, and camis which are worn under any type of brace. These rayon/cotton blend tshirts are super soft and have an underarm shield built in to reduce skin irritation and promote comfort. The fabric is stretchy so that the hemline can easily be pulled under and folded over the bottom of the brace. These garments come in a variety of colors and two different lengths.
Leggings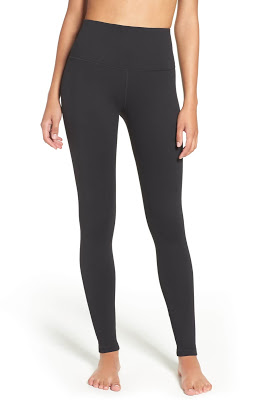 Leggings are among the easiest and most comfortable styles for girls to wear when wearing a brace. High waisted leggings are most ideal and these Live In High Waist Leggings by Zella are perfect for everyday wear. These are widely heralded as some of the best, most durable leggings available. They come in a variety of colors and lengths and range in sizes from XXS to XXL. They boast a no-slip waist band that will fit comfortably under the brace and stay in place.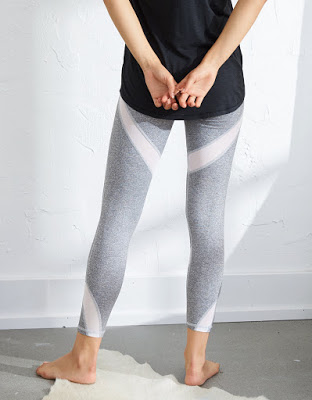 For a sportier legging for the athletic girl, these Aerie Move High-Waisted leggings are ideal. They hit just above the ankle and come in four different colors with a fun stripe detail.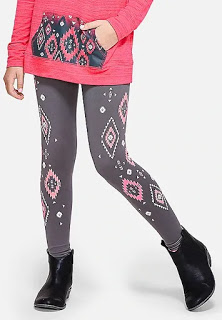 Justice has a huge variety of patterned leggings for younger girls. They are reasonably priced and come in some great bright colors that will allow your daughter to express her individuality while being sure she is comfortable wearing her brace.
Cozy Flannel Shirts
A button down plaid flannel shirt is synonymous with Fall and Winter and this season there are loads of choices. Look for the term "boyfriend" in the label. That style will generally have a roomier fit and a longer shirt tail so that when pairing them with leggings or jeans, covering a brace will be a breeze. The AE Ahhmazingly Soft Plaid Boyfriend Shirt is in fact, amazingly soft, and comes in five fun color patterns.
The AE Plaid Lace-up Pullover Top provides a more feminine touch to your flannel with the pretty lace up detail while still having a longer hemline. This one comes in two different fall colors.
Flowy Tunics
Flowing tunic tops are stylish and easy to wear to cover a brace. This AE Lace Inset Long Sleeve Tunic blouse comes in three solid colors and would look great with solid or patterned leggings.
Everything's coming up roses (and every other sort and type of flower) this season! This floral peasant top is so feminine and pretty for girls of any age.
Can't get enough flowers? What girl can? This AE Ruffle Sleeve Tassle Top is a great way to stay on trend. Paired with a denim jacket, leggings or jeans, and boots, this would be a perfect fall outfit.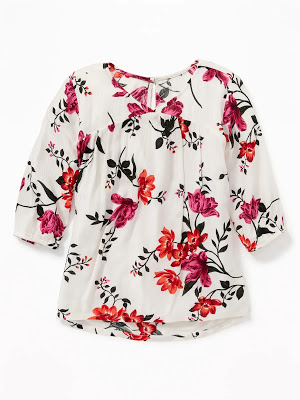 For younger girls, Old Navy has some great options for easy fit blouses with 3/4 sleeves. This Printed Crepe 3/4 Sleeve Blouse is adorable and comes in black or white floral or a red plaid.
Dresses
This Aerie Long Sleeve Fleece Dress is like a big, cozy, long sweatshirt. This would be perfect for fall weekends with boots or later into the winter layered over leggings.
Here's a younger girl's version of a sweatshirt dress from Justice that could be worn easily with a brace.
This Floral Print Georgette Swing Dress is a loose fit with a flared hem and comes in this romantic black floral pattern.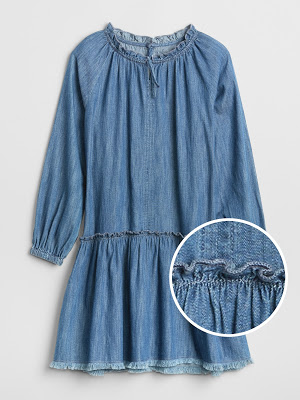 For younger girls, this Denim Drop Waist Dress from Gap has an easy fit with a cute ruffle detail at the neckline, cuffs, and hem.
Oversize Sweaters and Sweatshirts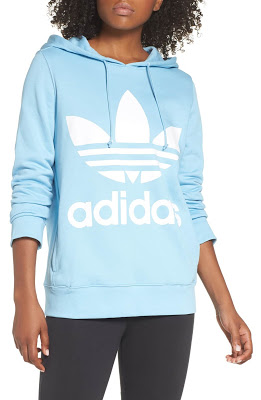 There is nothing more inviting in the winter than to curl up in a cozy sweatshirt and this Adidas Originals Trefoil Hoodie comes in a rainbow of colors and has a relaxed fit for easy wear over a brace.
The best sweater for winter has to be a relaxed fit cable knit and this Urban Outfitters Austin Mock Neck Cable Knit Sweater is nothing short of perfect. It comes in six colors and is an easy pullover style that will be perfect for cold winter days.
For younger girls, this Ombre Glitter hoodie has a longer length than many of the cropped styles available and comes in two different graphic designs.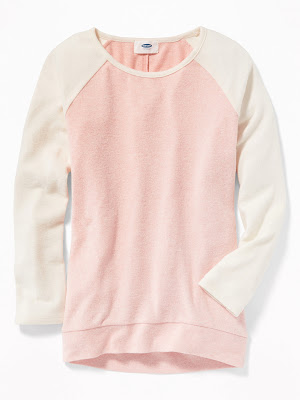 This Plush Knit Baseball Tunic Sweater from Old Navy is great for your sporty girl. It has a longer tunic-style hemline and soft, stretchable jersey fabric which makes it ideal for covering the brace. This cute top comes in four different color combinations.
High Waist Denim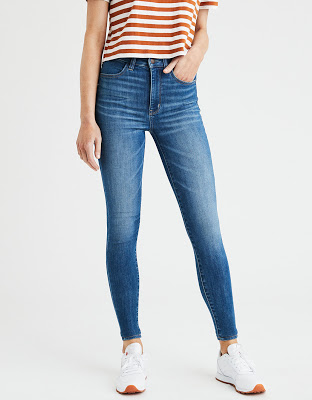 Jeans can be tricky, but the good news is that high waisted jeans are all the rage right now and this style really is best for girls wearing a brace. While the top of the low rise jeans can hit right at the bottom of the brace so that they are pushed down, the high waisted jeans can be worn under the brace so that they stay in place. The great news is that this style can be found at all different price points and many different retailers. These AE Next Level Highest Waist Jegging are perfect for wearing sweaters, boyfriend shirts or tunics.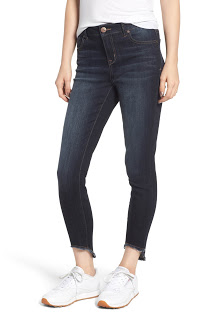 These Frayed Curve Hem Skinny Jeans are a darker wash with a fun frayed detail at the ankle. Again, they can be worn with sweaters, sweatshirts, long cardigans or tunics.
For young pre-teen and teenage girls, fashion choices are often some of the most creative ways they can express their individuality and unique style. Girls diagnosed with scoliosis do not have to give up this outlet just because they have to wear a brace. With some adjustments and an understanding of which specific pieces fit best over their brace, experimenting with clothes and accessories can be as fun and fulfilling as it always has been for your daughters.
Have fun with trying some of this season's styles and happy shopping!