For those who love fashion and the opportunity to change their style as the weather changes, Fall is one of the most fun seasons of all. Scoliosis patients can easily change their wardrobes to align with all of the fall trends. With just a few adjustments here and there, our patients do not have to compromise style to conceal a brace.
This fall, high-waisted "mom" jeans, leggings, baggy sweatpants, and oversized shirts are the must-haves of the season. Our patients can find numerous pieces at all price points at the same retailers where their friends are shopping. Here are a few of our favorites for Fall 2022.
WIDE HIGH JEANS from H&M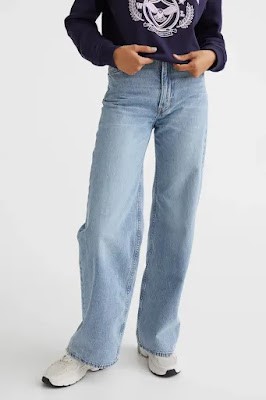 The 90s are all the way back and high-waisted "mom" jeans are the best choice for wearing over your brace. With so many denim washes from distressed to light to medium to dark, you can choose casual jeans for school or dressier ones for going out. This wide-leg pair from H&M would make a great choice for this season.
BAGGY CARGO JOGGERS from AMERICAN EAGLE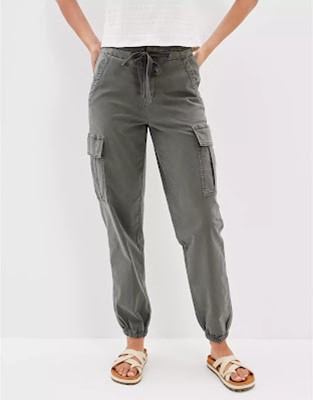 Joggers continue to be popular and are among the most comfortable styles for scoliosis patients. They can easily be stretched over the brace. These baggy cargo-style joggers from Forever 21 come in olive or black. They are high-waisted with just the right amount of stretch.
90s JOGGERS from GARAGE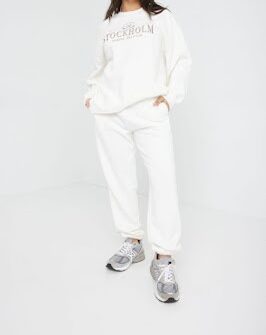 Hello again, 90s! Hello, again, joggers! We're seeing it everywhere in fashion this season and these 90s joggers from Garage are no exception. You can't get more comfortable and warm on the chilly nights of fall than fleece. These sweats come in Snow White, Fungi, or Spring Grey.
SUPER HIGH WAIST FLARE SWEATER PANT from AMERICAN EAGLE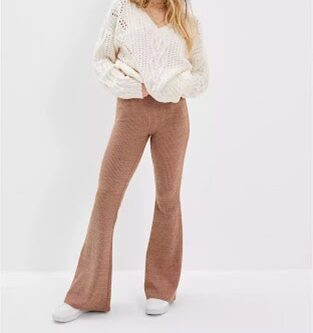 The Super High Waisted Flare Sweater Pant from American Eagle offers a fun alternative to sweatpants with the same comfort factor. The waist of these stylish flares can be pulled up over the brace to conceal it. Paired with a slouchy sweater these will keep you warm on a Fall night out with friends. They come in Washed Black, Brown, Olive, or Grey.
COLE FLEECE SHACKET from ALTAR'D STATE
Plaid flannels and shackets always signal the season change! This fleece shacket from Altar'd State comes in three color patterns including Buttercream, Olive Taupe, and Dusty Blue. Its boxy shape makes it super easy to throw on over a t-shirt and it will cover a brace perfectly.
DOWN TO EARTH HENLEY HOODIE from AERIE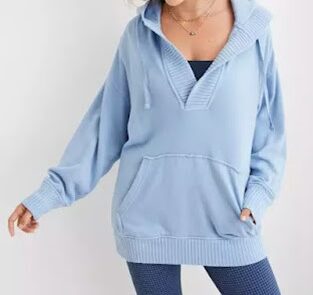 Can you ever have too many hoodies? NO! These Down to Earth Henley Hoodies from Aerie come in seven gorgeous colors. Each one features deep pockets and wide-ribbed trim on the hem and an open neckline.
DARK SHADOW PLAID LONG SLEEVE HOODED SHIRT from PACSUN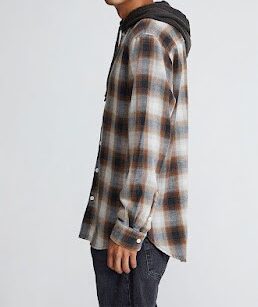 For guys, this Shadow Hooded Shirt from PacSun is oversized and works well to conceal a brace. Its plaid colors are perfect for fall.
PUFF-SLEEVE TIERED PLAID TIE-FRONT DRESS from OLD NAVY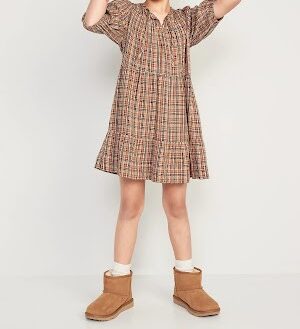 For younger girls, this plaid dress from Old Navy is tiered so it won't fit too tightly against the brace. It comes in a variety of sizes. Moms can match their little girls with this cute top!
For information on the best tees, tanks, and bodysuits to wear under your brace, check out our ideas here.
Most teens love the chance to express their individuality through fashion and scoliosis patients are no different! This season our patients can try all of the newest trends without limiting their choices due to their brace. Time to grab that Pumpkin Spice Latte and go shopping!