Let's explore some practical tips and fashion ideas to help you breeze through the summer season with confidence.
First, ventilation holes can greatly improve comfort. These strategically placed holes allow air to circulate, reduce heat buildup, and minimize sweating. Your orthotist will be happy to add the holes to ensure that the brace's structural integrity and effectiveness are not compromised.
When shopping for your summer wardrobe choose loose-fitting garments made with lightweight, breathable fabrics. Oversized or generously-cut tops, dresses, and pants provide extra space between your body and the brace, allowing air to circulate and improving comfort. Fabrics such as cotton, linen, or moisture-wicking materials allow your skin to breathe.
For girls, flowy dresses, oversized tops, and wide-legged pants are great choices to consider. These flowy-smocked pants from Old Navy are a perfect lightweight material and will pull on easily over the brace. They come in three colors.
These high-waisted beach party shorts from Aerie have a gathered waistband that will stretch easily over a brace and come in multiple color options. They are a cotton-poly blend, lightweight textured fabric that will keep you cool all day.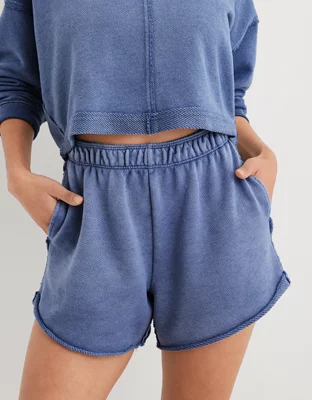 For guys, PacSun offers a variety of shorts made of linen/twill fabric that are breathable and comfy for all outdoor activities. The drawstring waist makes them easy to fit over a brace and they come in light summer colors.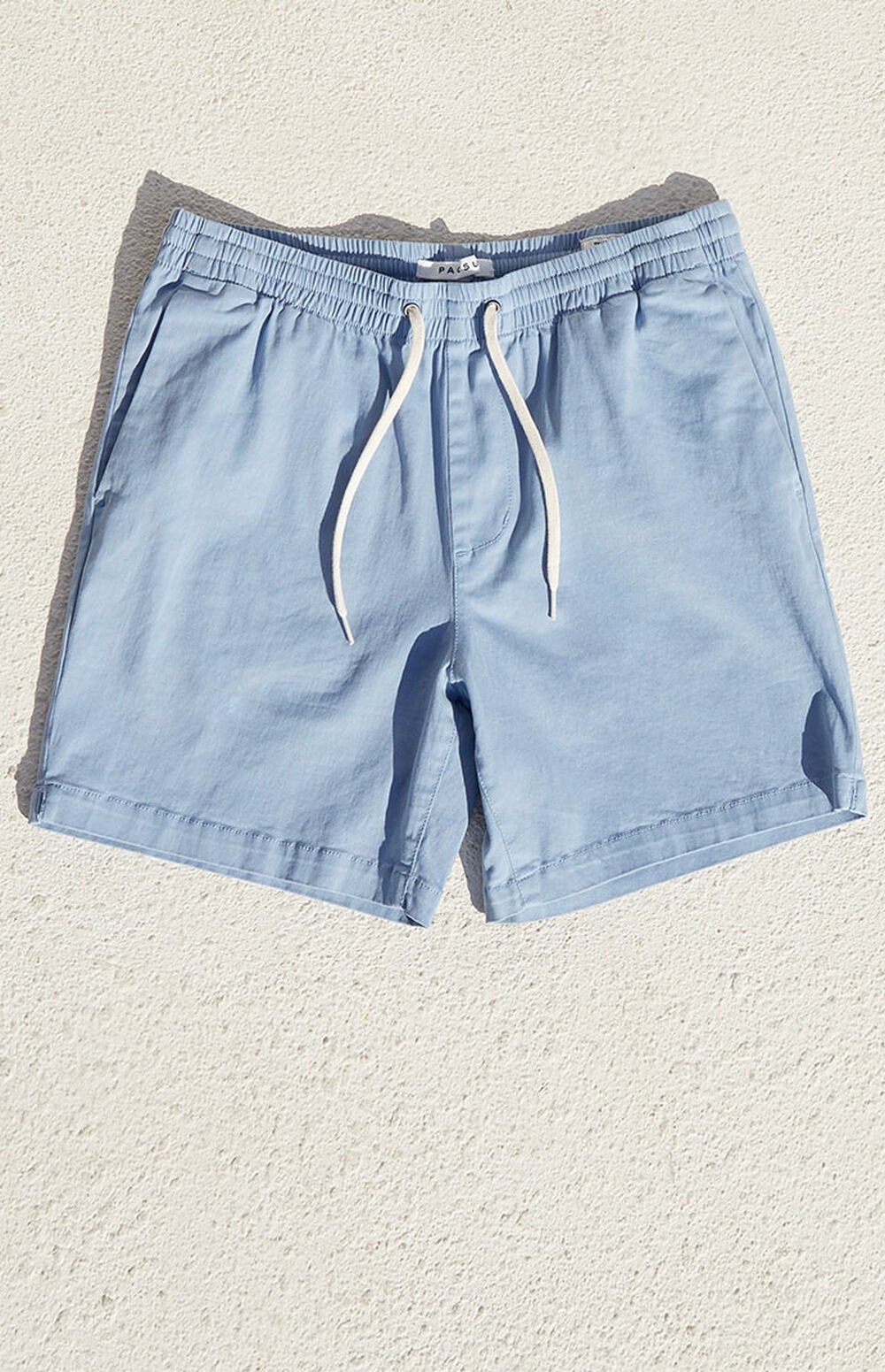 While most patients are concerned about concealing their braces, they shouldn't steer clear of sleeveless or short-sleeved tops. There are plenty of styles that provide adequate coverage. Tank tops, T-shirts, or lightweight blouses are excellent options.
This batwing sleeve top from Shein is loose-fitting and will easily cover your brace. It comes in three colors.
American Eagle's supersoft logo tee is 100% cotton, provides stretch, and comes in six colors.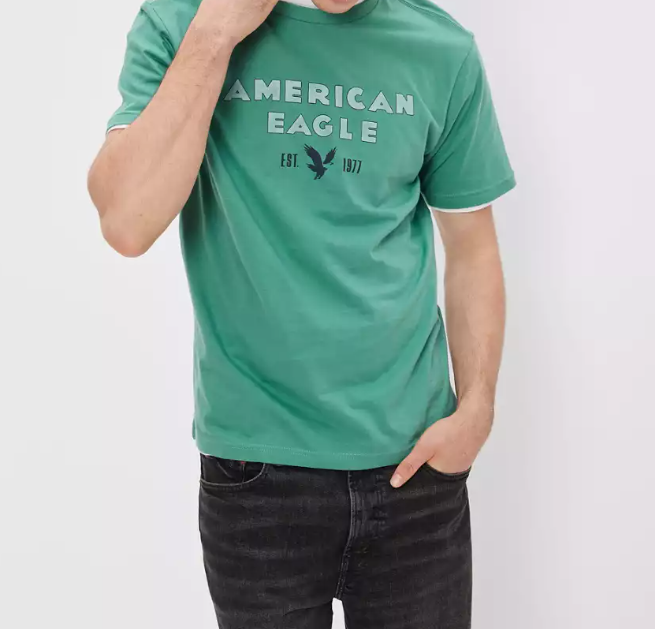 If you prefer more coverage, layering your brace with lightweight cardigans or button-up shirts can be a practical and fashionable choice. These layers can provide a stylish touch while ensuring your comfort.
Athleta Girls offers this lightweight wrap and roll cardigan in three colors. It's perfect to layer over a t-shirt on cooler nights.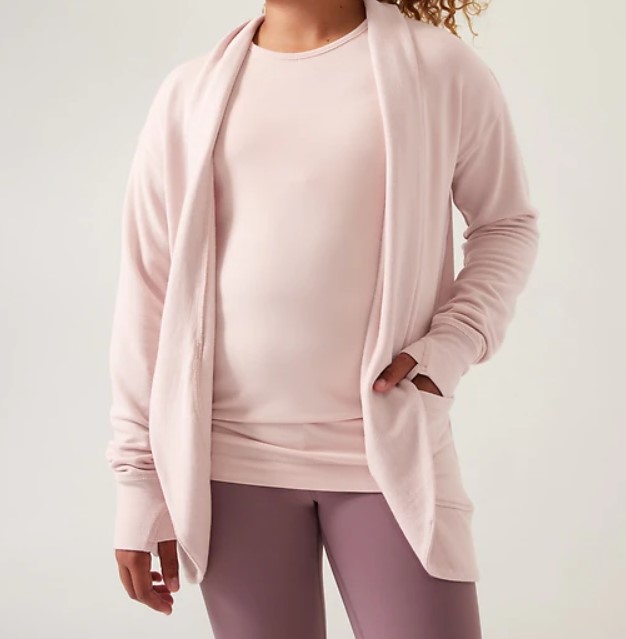 Wearing clothing with a pattern can be a fun and stylish way to express your personal taste. Patterns, floral prints, and geometric designs can add visual interest and help divert attention from the brace itself, allowing you to focus on your overall outfit. Additionally, choosing clothing with patterns may help boost your confidence and make you feel more comfortable and self-assured while wearing your brace.
This mini dress comes in four tie-dye prints and is a perfect pick for summer outings. The stretchy cotton material will allow you to stay cool while the billowy sleeves and flounce hemline conceal the brace.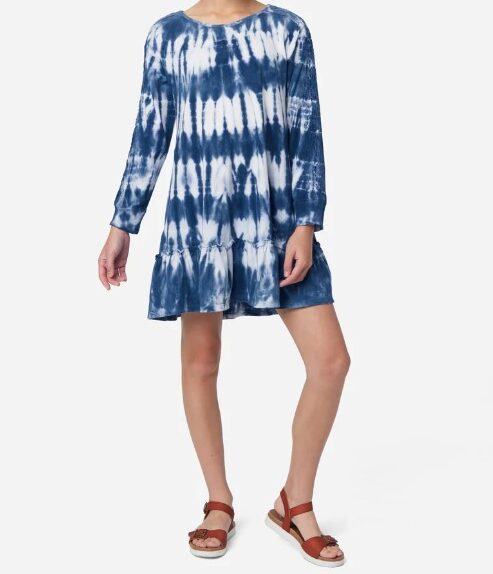 PacSun offers fun button-down shirts with patterns from florals to stripes to retro prints. This bandana-patterned resort shirt would be a great option for a summer party.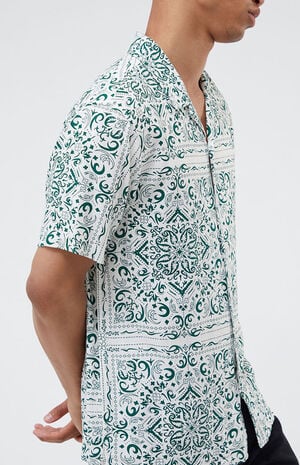 For those super sticky summer days, be sure to embrace dresses and skirts. Loose-fitting flowy designs that provide ample room for your brace will be your best picks. Maxi dresses, A-line skirts, or wrap dresses are versatile and can keep you feeling cool and confident.
A flowing skirt is a great pick for warm weather. This printed tiered skirt from Old Navy is perfect for tween girls. The smocked waistband makes it easy to pull over a brace. It comes in four colors and would be so cute paired with a T-shirt and flip-flops.
This tiered dress from H&M has a ruffled cap sleeve, comes in four pastel color patterns, and is 100% cotton.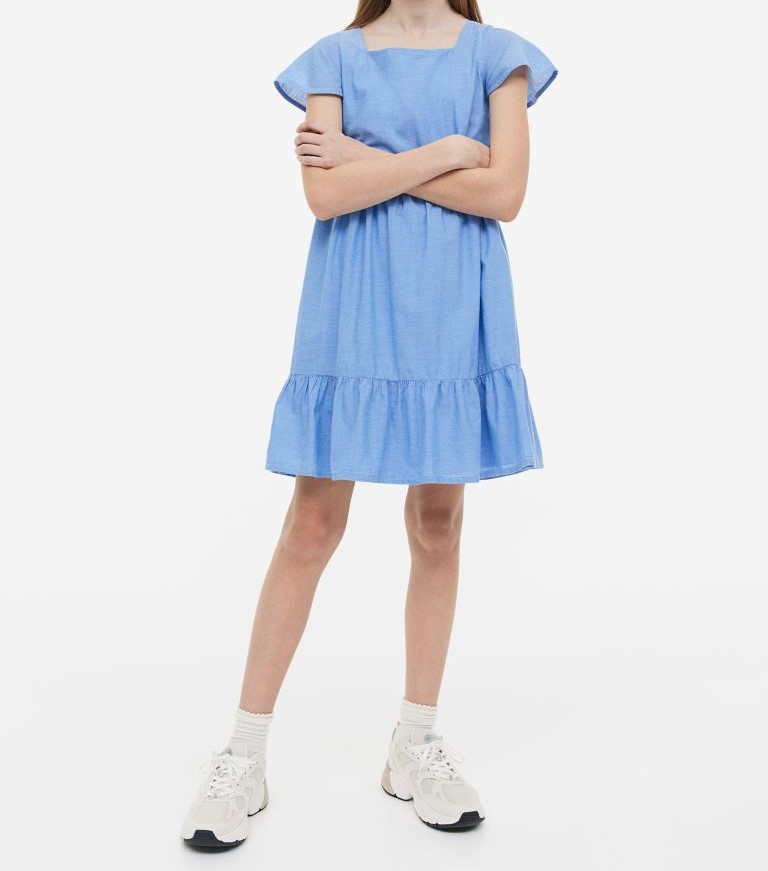 One of the most important things for our patients to consider is undergarments. Wearing breathable undergarments made from moisture-wicking materials can help manage sweat and minimize any potential skin irritation. Choose seamless or soft fabrics to reduce friction against the body.
Embraced in Comfort is a company dedicated to offering comfortable and functional undergarments to scoliosis patients. These styles have long been favorites of our clients. Their buttery soft fabrics made of a rayon/cotton/spandex blend come in numerous colors and styles with effective moisture-wicking capabilities. From t-shirts to camis to bodysuits, patients are sure to find exactly the piece to fit their specific needs.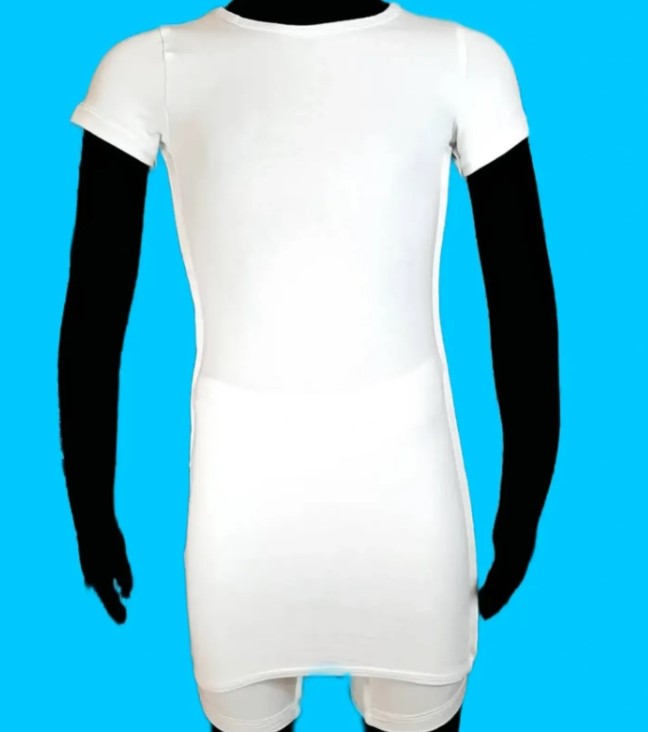 Don't forget that style isn't only about clothing. Accessorize to show your personal style. Add a pop of color or express your unique tastes with lightweight scarves, hats, or sunglasses. These accessories can enhance your outfit and boost your confidence while protecting you from the sun.
When it comes to what to wear over your scoliosis brace in the summer, there are so many options available to help you express your own style. Prioritize comfort and breathability by choosing lightweight fabrics and loose-fitting clothing. Consider layering with lightweight cardigans or shirts for cooler evenings, and embrace prints, color, and fun accessories to add pop to your wardrobe.