One of the most common questions we get at National Scoliosis Center is "what clothing should I wear with my scoliosis brace?" or, "what can I wear to conceal my brace?" We have good news! Wearing a brace doesn't mean sacrificing fashionable clothes. Fortunately, the Rigo Cheneau style brace that we use at National Scoliosis Center is both thin and lightweight, making it easy to conceal under clothing. With a few guidelines and an understanding of the best fabrics to look for, patients can easily find some great pieces to wear this winter.
If there is any silver lining to the 2020 pandemic it is that loungewear has become more in style than ever before. Since most people are working and schooling at home, clothing made of stretchy, soft fabrics is flying off the shelves. The good news for those with scoliosis is that fashionable leggings, joggers, sweatshirts, and tunics are ideal for wearing with a brace. Just look at some of the great options we found to keep you comfortable and stylish this winter.
Leggings and Joggers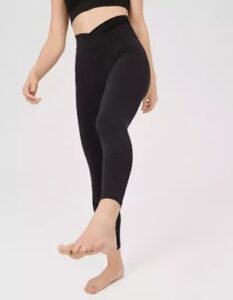 The OFFLINE Real Me High Waisted Leggings from Aerie are some of the softest leggings you can find. They aren't bulky, so leggings are perfect for wearing with your brace, and the high waist can be easily pulled up under the brace. These come in a variety of colors and patterns, and two different lengths. Leggings can easily be dressed up with boots or wedges or dressed down with sneakers. They are a must-have for 2020!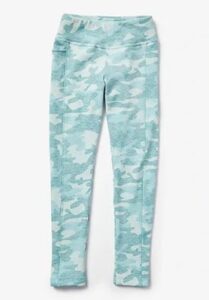 These fleece-lined leggings from Justice will keep younger girls warm and comfy all winter. They come in regular or plus sizes. There are tons of colors and patterns to choose from, including this cute blue tie-dye.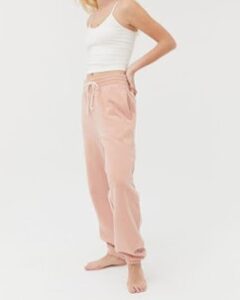 These joggers from Urban Outfitters feature an elastic drawstring waist and side pockets. The elastic waist allows them to be worn either under or over a brace, depending on your personal preference. The soft fleece fabric comes in six different colors. They are roomy and warm which makes them the best for weekend lounging.
Ponchos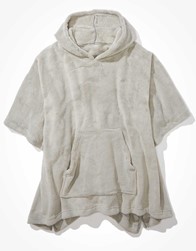 This hooded poncho from American Eagle is perfect for wearing over a brace. It's long and flowy with a kangaroo pocket. This poncho comes in gray and toasted coconut. Both would keep a brace hidden and look great with a fun pair of patterned leggings this winter.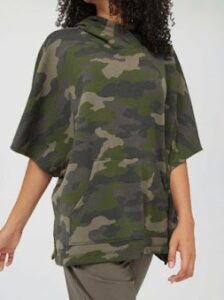 The camouflage trend is sticking around which means this Camo Fleece Cape will be a great choice for winter style. It's roomy, soft construction will easily conceal a brace. This versatile top will be great paired with leggings or jeans.
Tunic Sweatshirts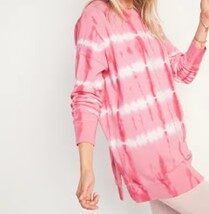 A comfy sweatshirt is a girl's best friend in the winter. Tunic styles are great for all body types since they are looser at the hem and fall straight over the hips, making them ideal for hiding a brace This Tie Dye Tunic Sweatshirt from Old Navy is a perfect choice. It is oversized, has slits at the hem, and comes in both pink and grey.
More Tie-dye! Abercrombie Kids offers this Logo Crew Sweatshirt for younger girls. It comes in this lavender tie-dye, light green, white, and pink. The oversized fit makes it comfy and awesome for chilling out this winter, and no one will know there is a brace underneath.
Dresses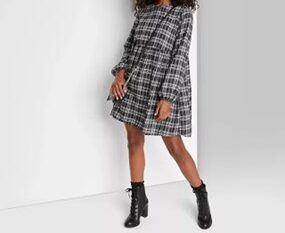 The 90s Baby Doll dress trend has returned in full force. These flowy, fun dresses are perfect for wearing over your brace. This plaid baby doll dress from Target is priced affordably. It would look terrific for Thanksgiving paired with your favorite boots or booties.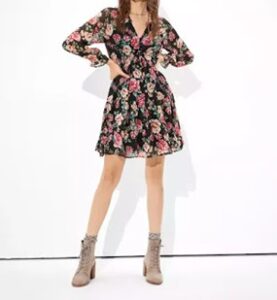 For a dressier look, this Chiffon Baby Doll Dress is a pretty choice. It comes in both a black and a burgundy floral print, has ruffled sleeves, and a collared neckline. The soft chiffon material will help this dress drape beautifully over a brace.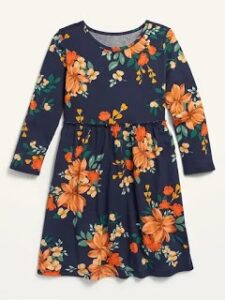 For younger girls, this Fit and Flare Jersey Knit Dress from Old Navy would be a great option for concealing a brace during both casual and dressier occasions. The long-sleeve dress is offered in sizes from XS-XXL and comes in a variety of patterns from floral to plaid to an adorable star print.
Undergarments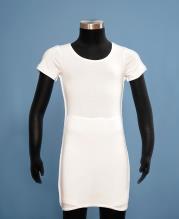 So many scoliosis patients swear by the EmBraced in Comfort undergarments. Created by the parent of a scoliosis patient, these garments are created from soft, breathable fabric. They provide an underarm shield to help prevent skin irritation and help create a barrier at the brace's contact points. This website offers camis, bodysuits, t-shirts, tanks, bodysuits, and shorts.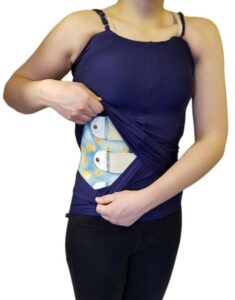 Brace Buddies are another undergarment option developed by the parent of a scoliosis patient. These custom shirts and body socks come in a variety of colors and soft fabrics. As a bonus, the body socks can be used to cover your brace and prevent the pattern from being seen through a light-colored shirt.
Since "comfort" is the biggest trend in 2020, finding stylish clothes to wear during scoliosis treatment will be a snap. Fashion designers are focusing on using soft, stretchy fabrics in their clothing which means there are endless options available. Scoliosis patients can be confident that this winter they will be able to show off their unique fashion sense while lounging at home or getting together with friends.