Kylie finished bracing a few years ago but recently visited our office for a follow-up X-ray which revealed her curves are holding at 20 and 22 degrees!👏 She also shared some news … read her story below!
When I was just seven years old, I was hit with the news that I had scoliosis. It wasn't long after that I found myself strapped into my first brace at just eight years old. The whole process was daunting, to say the least. But, there was someone who made it an exciting journey for me – Luke Stikeleather, Founder, President, and Chief Orthotist at National Scoliosis Center.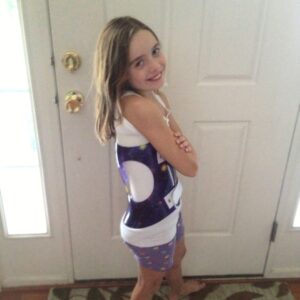 Even with my care team's support, there were times when the going got tough. I was constantly reminded of my brace's presence by the hard plastic poking out from beneath my clothes. People would often ask how I slept on the plastic, but honestly, I couldn't even tell the difference.
Before my diagnosis, I was a passionate gymnast, but I had to give up the sport I loved in favor of something less taxing on my back. I chose swimming and never looked back. From the age of eight all the way through high school, I dedicated myself to swimming, and now I'm committed to swimming D1 at the University of New Hampshire. It's wild to think that if I had never been diagnosed with scoliosis, I might have never become the D1 athlete I am today.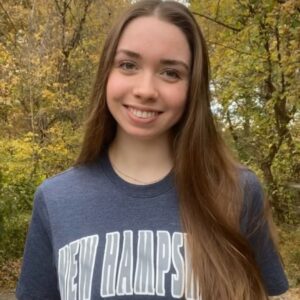 Wearing a brace was one of the most influential experiences of my life. I had to alter my lifestyle to accommodate it, even giving up gymnastics which was difficult. But, looking back now, I'm so grateful for the journey that led me to where I am today. I can honestly say that I eventually forgot I was even wearing the brace. It became a part of me, and I'm so grateful for the team of people who helped me get here.
-Kylie