When I was twelve, my doctor told me to touch my toes. She looked at my back, noticed the tiniest curve along my shoulder, the shift in my spine from straight to not quite. She sent me to get an X-ray at the clinic a half an hour from my house, where the technicians wrapped me up in a gown two sizes too big for my first ever X-ray.
Since then, I've gotten two, sometimes three X-rays every year. I've met Luke, Taylor, Ms. Venuti, and Dr. Sponseller. I've had to sit patiently in waiting rooms, miss school for appointments an hour away, and for a long time, spend twenty hours a day wrapped up in a shell of plastic. I had to relearn how to sit comfortably in chairs, how to explain scoliosis to great-aunts and second cousins. I was told I had no restrictions, but no one talks about what it's like changing out of a brace in the girl's locker room or shopping for summer clothes that fit over a brace. No restrictions, but so many things that made me feel less than normal.
At twelve, I was promised I'd be done with bracing in two years. It's been four years since then, and a week ago I finally moved to nights only bracing. I'm sixteen years old, which means I've lived a quarter of my life with a brace. And I can't promise that it gets better, that it's worth it in the end, even that it's not all that bad. I'm still a teenager. I don't have all the answers. My scoliosis journey is still going, day by day, month by month, extra year by extra year.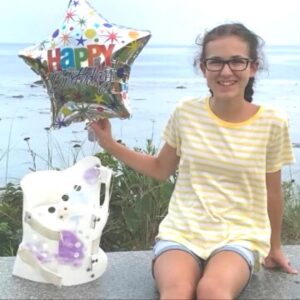 But between ages twelve and sixteen, my life hasn't stopped because of scoliosis. I went to Hershey Park for the first time ever with some of my closest friends. I wrote a short memoir that won a regional Scholastic award. I went to eighth grade formal and freshman homecoming after scraping together enough out-of-brace hours that I could dance and laugh and sing along to cheesy songs without that extra weight. I played the xylophone in my middle school marching band. I was accepted to my dream high school, a fine arts school in downtown Hagerstown where I'm learning to be a writer. I'm starting to drive, taking AP classes, and looking up colleges where I can learn to be an author someday.
Wearing a back brace certainly didn't get me to any of these places, but I know where it kept me from going: hospitals, consultations with surgeons, recovery rooms. I'm sixteen years old, four years deep in this treatment, and I know that because of it, I'll never have to watch the world go by while I'm in recovery from back surgery. I'll never have to understand the ins and outs of spinal fusion. I'll never have to tell airport security that there are metal rods along my spine, never have to ask someone to help me tie my shoes because my spine is screwed in place.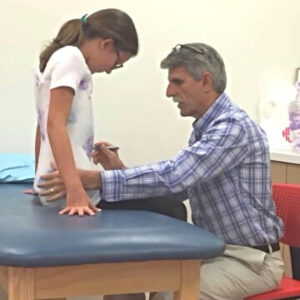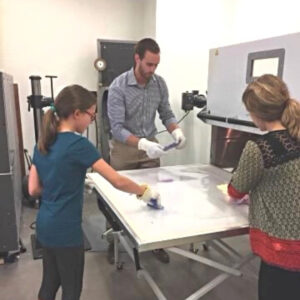 I don't know if this is what success looks like. I've cried, I've broken down, I've daydreamed of a thousand ways to "lose" my brace or miraculous moments where an X-ray reveals a perfectly straight spine. But for all the times I thought I didn't have the strength to see this through, I've proved myself wrong. Luke held my hand and prayed with me when I was at my lowest. Taylor recognized me three years later at the new outpatient center, even though I only met her a couple of times at the very start of this journey. My grandma marks my appointment dates in her calendar and calls to hear the news, my dad has an arsenal of spine-related dad jokes, and my mom holds me up better than any brace I've worn.
I'm a late bloomer. My growth plates are taking ages to close, my body is refusing to stop stretching taller, and I'm still wearing a brace. But I'm not a surgical candidate. And even though bracing has not been everything I expected it to be, I'm healthy. I have my whole life ahead of me, and I won't spend it with a surgical scar.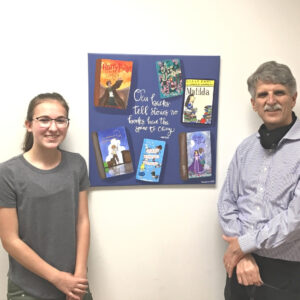 I will never be any doctor's success story. My treatment has been a whirlwind of maybes, of waiting for results that could be one step closer to "okay" or a downhill shove towards "definitely-not-okay." My curves started at 33 and 38 degrees, and now, they're both at 40. That's not exactly what anyone was hoping for, but that's what we got. I'm still crooked. My spine has robbed me of the few inches that would have kept me taller than my little brother for a couple of years more, but that's the only thing it's taken. Not months in recovery from surgery. Not the years down the road when the rods of surgical steel start to fail. Not the marching band or writing competitions or my fleeting time at high school.
The last four years have been full of growth and decay. Rises and falls. No successes, at least for the doctors or scoliosis researchers. But for me? This is exactly what success looks like.
-Annabelle Smith